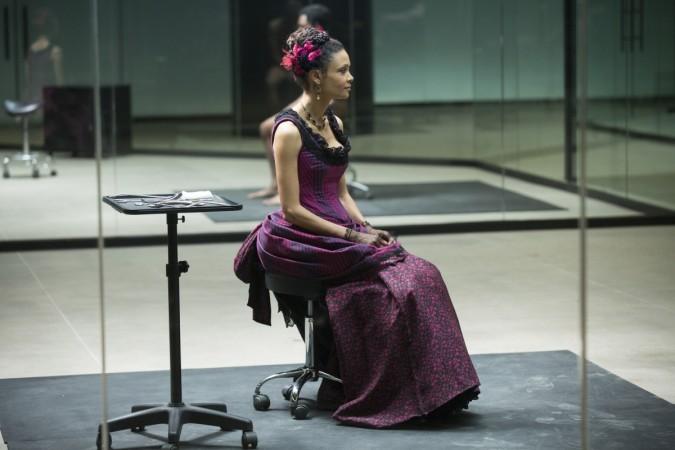 The wait is over, Westworld fans! Popular HBO series returns to the small screen this Sunday, April 22 for its second season.
Ahead of its television broadcast, the western thriller has recently been premiered at Cinerama Dome Theater in Hollywood, which was attended by the cast and creators.
When the creators, cast, and crew remained extremely tight-lipped about the new season until the premiere, some of the cast members dropped hints about the storyline to keep the excitement alive.
Speaking of the storyline, show's executive producer J.J. Abrams said, "This season is pushing the envelope. [Original Westworld film writer and author] Michael Crichton who I met on this 20 years ago was obsessed with the [Frankenstein author] Mary Shelley question of what happens when you play God when you go too far and cross that line — what is the result?
"Season 2 is the answer to that question and it's terrifying. Reading the news and watching Season 2, the gulf between fiction and what this series is and where we are is shrinking. It's a terrifying thought."
Actor Jeffrey Wright, who plays Bernard and Arnold in the series, described Season 2 as chaotic yet thrilling.
"Season 2 is like Season 1 with jet fuel poured on top of it and set on fire. It's expanded, exploded, splintered. It's chaotic, thrilling and ‒ hopefully in a way that a jet fuel fire wouldn't be ‒ it will be satisfying for fans," Wright told HBO.
Westworld actress Evan Rachel Wood, who plays Dolores in the series, did not spill the beans much. Describing the season, she told HBO, "Amazing technological advancements are usually a double-edged sword and I think we're seeing the opposite side of the coin this season. If we saw all the good last season, it's all the bad this season."
Besides a couple of new faces, the HBO drama will feature series regulars including Evan Rachel Wood, Thandie Newton, Ed Harris, Jeffrey Wright and James Marsden.
Westworld season 2 will debut on HBO Sunday, April 22 at 9 pm ET. You can watch it live on HBO Go and HBO Now. Later it will premiere August 24 on Star World and Star World HD in India.