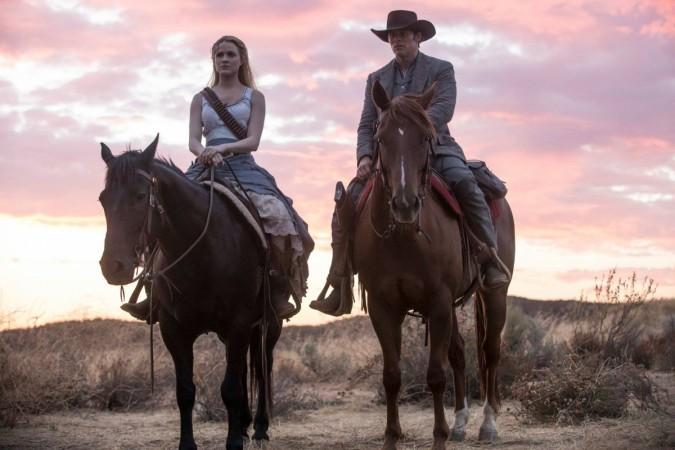 Ahead of the premiere of the second season of Westworld, the creators of the HBO show have been very generous to the fans and gave away all the spoilers. But there's a catch.
In a Reddit AMA, creators Jonathan Nolan and Lisa Joy have made an announcement April 9 regarding a "potentially highly controversial decision."
They wrote: "If you guys agree, we're going to post a video that lays out the plot (and twists and turns) of season 2. Everything. The whole sordid thing. Up front. That way the members of the community here who want the season spoiled for them can watch ahead, and then protect the rest of the community, and help to distinguish between what's 'theory' and what's spoiler."
"'Theories' can actually be spoilers, and the line between the two is confusing, It's something we've been thinking about since last season. The fans of Game of Thrones, for instance, rallied around and protected the secrets of the narrative in part because they already knew those secrets (through season 5)," the creators further wrote.
Why did the creators take such a decision?
The idea of giving away all the spoilers is actually very tricky and clever as fans obviously would not want to know the spoilers and that too from the creators themselves. There must be some twist in it. And, that's what exactly happened here.
While Nolan and Joy said that the decision was 'highly controversial,' many fans did not support the idea. But they said they would reveal some spoilers to the fans if the Reddit thread meets the requirement of 1000 upvotes, which it did. Until Tuesday afternoon, the comment had 2768 upvote on the platform.
As promised, the creators have released a spoiler-filled video online, captioning, "All right guys. We left this in your hands. Some may feel this is a drastic step, but I, for one, love and trust this community."
The video starts with a voiceover from actor Jeffrey Wright, whose character Bernard is seen waking up on a beach and then slowly begins to remember what actually happened to him,
You can watch the video below. Although it might be a spoiler-filled video, there is a twist in it.
Westworld Season 2 will premiere on HBO on April 22, 2018.