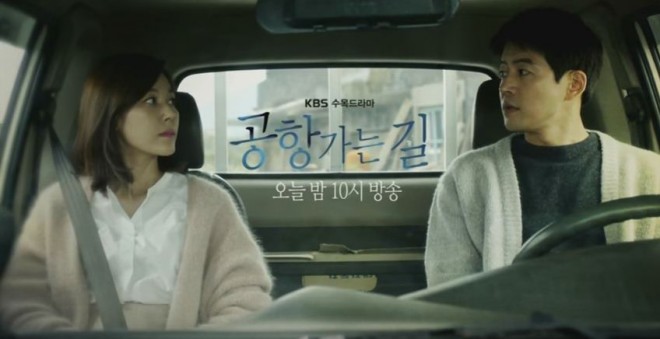 Park Jin-seok's visit to Jeju Island along with Choi Soo-ah and Seo Do-woo's reunion will make On The Way To The Airport episode 12 interesting. The sequel will air this Thursday, October 27, at 10pm KST on KBS2.
Episode 11 of the period drama featured the struggles of the onscreen couple in keeping a distance from each other. Although they managed to do it to a great extend, a coincidental reunion at the airport again broke them.
The sequel even focuses on Kim Hye-won and Shin Sung-rok's character, who are planning to split with their partners for their personal benefits. But things may turn around for the two in the upcoming episode.
The new episode will pick up right from where it left off of the two protagonists and focus on their future plans. In the official trailer, the female lead is seen telling her friend that she does not understand what's going on between them. But he comforts her by blaming it on the destiny.
When the university lecturer tells his friend that he waited for a long time to meet her, she replies, "All that waiting and you finally came to me. We have to deal with it one day. Let's take it head on." The flight attendant even tells him that he showed up at a time when she was recovering and felt things were getting better.
The promo for the next episode also features Jin-seok's visit to Jeju Island. Will he misunderstand the on-screen couple and blame his wife for betraying him? Click here to know more about it. On The Way To The Airport episode 12 will also be available online here.
Watch the trailer for KBS mini-series below: