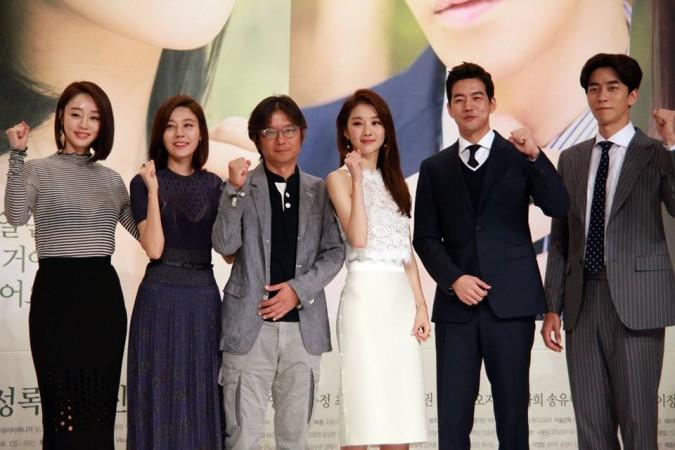 On The Way To The Airport, a new period drama on KBS, has opened up to mixed reviews from critics and viewers after its premiere episode.
The show revolves around the relationship between a veteran flight attendant named Choi Soo-ah and a part-time university lecturer called Seo Do-woo.
While the romantic drama has been appreciated for its visual treatment, it has also received criticisms for its highly professionalism and lack of emotional expression.
Here is a review of On The Way To The Airport by KDrama Stars: It's a perfect backdrop for melodrama. The visuals in this drama are excellent, yet time and again there's this oddly lonely quality. When characters are expressing love, there's this odd disconnected quality that even the wonder of the sky at daybreak can't erase.
Meanwhile, the new KBS drama has received positive nod from many of its viewers. They have appreciated the show for its emotional content and its storyline.
Check out a few audience reviews of On The Way To The Airport below (via Kissasian):
Although I know this is a drama, it has a movie feel to it somehow. I love the leads already, so I'm really looking forward to watching this story unfold. Why is Annie's mother like that? What is behind her behaviour? Can't wait for the next episode.
i think i am going to love this show, but at the cost of me bawling my eyes out, that i am sure of. and there is no preview.
Great first episode and this is going to sound so weird but I just have to say it. When the main girl lead was holding the baby she looked really hot even with the sweaty look!
The next episode of On The Way To The Airport will be telecast on KBS next Wednesday, 28 September, at 10pm KST. The network has released a trailer of it in its official You Tube channel.
The 45-second-long promo indicates that episode 3 will focus on Soo-ah and Do-woo's past. So the followers can expect more drama coming up in their favourite KBS drama.
Check out the trailer of On The Way To The Airport episode 3 below: