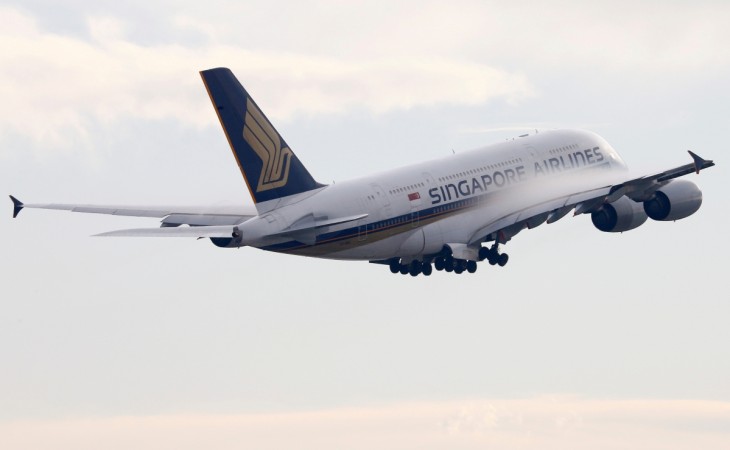 If you're an apprehensive flier, your plane being hit by a bolt of lightning as soon as it takes off into the skies will probably be your worst nightmare. That is exactly what happened to this Singapore Airways Airbus.
A passenger captured the horrifying moment when a commercial plane taking off from Manchester airport got struck by lightning, reported Manchester Evening News. A loud thunder is heard in the footage and a white flashy light hits the plane soon after.
The incident happened soon after Singapore Airways Airbus A350-900 took off from Manchester airport at around 11 am on Sunday morning. A passenger, Adrian Beckett, captured the moment. According to a Manchester Evening News report, Beckett was traveling from Orrell to Houston on business.
There was reportedly no panic in the aircraft after the incident, and the plane reached its destination safely. Beckett told the daily that his eldest son is studying Aerospace Engineering at Southampton University and had explained to him a day before how airplanes are equipped to handle lightning strikes.
Beckett said the strike appeared to hit the engine of the plane. "The strike seemed to hit the fan blade then radiate over the cowling," he said.
Airline authorities have assured passengers that lightning strikes do not harm aircrafts as they are designed to keep the energy on the outside of the fuselage. The lightning tracks around the aircraft and reaches a point where it can be discharged into the atmosphere. However, it can indeed be a terrifying moment for passengers.