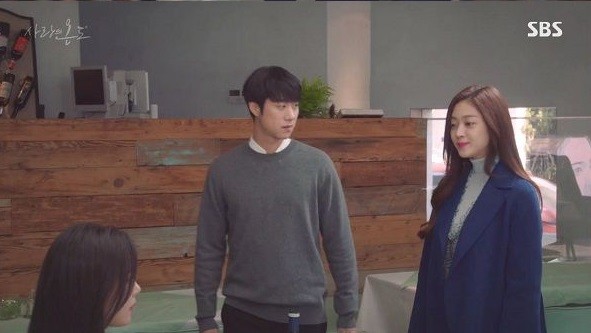 Temperature Of Love, the SBS romance drama, is likely to feature the demise of receptionist Lim Soo Jung when the show returns with episodes 35 and 36 this Monday, November 20, at 10 pm KST.
The character might get killed off by screenwriter Ji Hong A. The preview teases a hit-and-run scene for the screenwriter in the upcoming episodes.
The promo shows Lim Soo Jung asking chef Choi Won Joon to make a decision about their future. "We have decided right? So, please help me," she says.
Also read Because This Is My First Life episode 13 preview
The preview then shows Ji Hong A planning something after realising that she still likes Choi Won Joon. Shortly, the screenwriter hits someone with her car.
In the next scene, the chef asks someone about the receptionist. "Where is Soo Jung? What happened?" he asks.
The promo for Temperature Of Love episodes 35 and 36 begins by featuring a reunion between Chef On Jung Sun and screenwriter Lee Hyun Soo.
The chef seems to have cancelled his trip to Hong Kong for his lover. In the preview, the onscreen couple is seen enjoying some time together at Good Soup restaurant.
The video then shows assistant screenwriter Hwangbo Kyung informing CEO Park Jung Woo that she has something to tell him. Later, she regrets her decision to fix an appointment with the CEO at Good Soup.
The preview also shows On Jung Sun saying: "Love can make people become crazy." The promo then shows Park Jung Woo asking Lee Hyun Soo, "Why do I only keep thinking about it?"
Watch the preview for Temperature Of Love episodes 35 and 36 below:
Click here to watch Temperature Of Love episodes 35 and 36 tonight at 10 pm KST on SBS.
Korean drama lovers can also catch up with the latest episodes of the show on various video streaming sites like Viki and DramaFever, in case they have missed them.