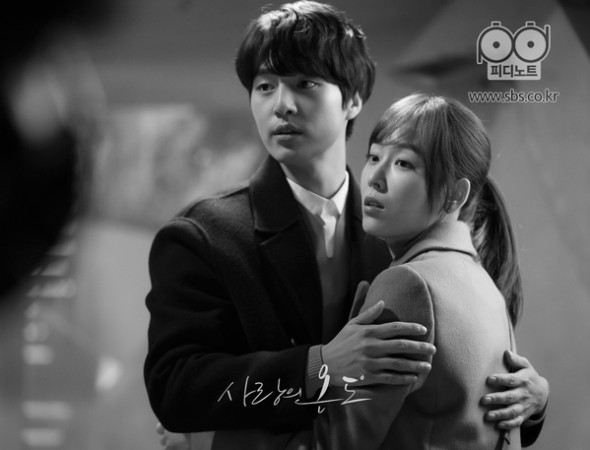 Temperature Of Love, the SBS romance drama, will focus on the relationship between screenwriter Lee Hyun Soo and chef On Jung Seon in the upcoming episodes.
Episodes 35 and 36 will probably show the screenwriter regretting her decision to breakup with the chef. She may not get a chance to meet him before he boards on a plane to Hong Kong.
Screenwriter Ji Hong A could celebrate the split between Lee Hyun Soo and On Jung Seon. But young business man Park Jung Woo may not be happy to see Lee Hyun Soo in tears.
Also read Watch While You Were Sleeping episodes 31, 32 (finale) live online
Assistant screenwriter Hwangbo Kyung and director Kim Joon Ha might try everything to make Lee Hyun Soo happy. The director may also try to convince Park Jung Woo to rekindle romance with Lee Hyun Soo.
Elsewhere, Lee Hyun Soo's mother could be really happy to know about her breakup with the chef and she may ask her daughter to start dating Park Jung Woo.
Since SBS is yet to realise the preview for episodes 35 and 36 of Temperature Of Love, the fans will have to wait until next Monday to know what lies ahead for the onscreen couple.
Meanwhile, here is what the fans have to say about the upcoming episodes:
How I wish they don't meet and Jung Sun leaves. Hyun Soo wanted to live together and Jung sun finally agreed to the extent of proposing only to be given a cold shoulder hmm what else does she want?
OMG! This girl is so insecure and undecided. The fact that she is older than chef should make her think wisely and more mature. There is no man in this world who would propose you if he doesn't truly love you. It's true that chef On's personality is little stiff and straight forward, he is quiet, and reserved, far from romantic type. But we all can see he loves her so much.
I'm crying for Chef On...he is trying his best to show his love to Hyun Soo but only they have different styles in portraying their love for each other...I just hope Hyun Soo will understand his ways of loving her....he is not that showy of how he loves and cares for her.. But Chef On really cares only for her.