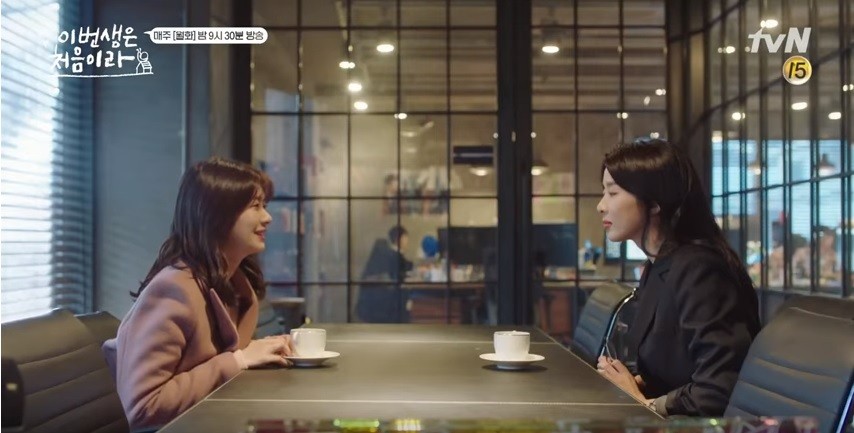 Because This Is My First Life, the tvN romantic comedy drama, is likely to feature some unexpected challenges for aspiring screenwriter Yoon Ji Ho and her husband Nam Se Hee, who is a software engineer, in episode 13.
Before getting into the details of the upcoming episode, here is a quick recap of episode 12.
As promised, the software engineer helped the screenwriter's parents in making kimchi. Towards the end of the long working day, he shared his first kiss with her and it was the beginning of their happy life.
Also read Asia Artist Awards 2017: Where to watch performances of EXO, Crush and others via live streaming online
The onscreen couple enjoyed a romantic date and had lunch together on the weekend. At the end of the day, Nam Se Hee asked Yoon Ji Ho if she was okay to sleep with him.
However, the preview for episode 13 of Because This Is My First Life hints at troubled moments for the software engineer and his wife. The promo teases a secret team up between the screenwriter and her husband's first wife, Go Jung Min.
Watch the preview below:
To find out what lies ahead for the onscreen couple and their loved ones, watch Because This Is My First Life episode 13 next Monday at 9.30 pm KST.
In the meantime, you can catch up with the first 12 episodes online here, in case you missed them.
Meanwhile, cast member Jung So Min recently opened up about her character in the tvN drama. "In real life, just like Ji Ho, I'm the eldest daughter in my family, and both of my parents are from Gyeongsang province. So I was familiar with her family dynamic," Soompi quoted her.
The actress also revealed that the mother-daughter relationship in the story attracted her towards the drama. The actress said that her ability to empathise with the character helped her in many ways.
"When I saw Ji Ho's mother's album and letter in the wedding scene, it felt as though it were my own mother's letter. To be honest, on the day of filming, I was worried at first about [portraying] the emotions in the scene. But from the moment I actually saw the letter up until the very end of filming, even when the camera wasn't rolling, I couldn't stop crying. The director and crew were very worried. I felt as though I'd received a letter from my mother at my actual wedding, and not in a drama," Jung So Min explained.