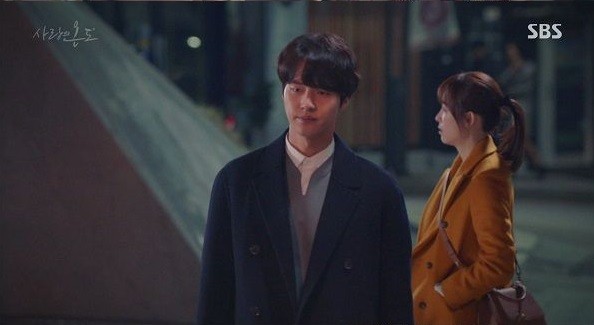 Temperature Of Love, the SBS romance drama, returns with two new episodes this Tuesday, November 7, at 10 pm KST.
Episodes 29 and 30 of the Korean mini-series are likely to feature a breakup between screenwriter Lee Hyun Soo and chef On Jung Sun.
The onscreen couple is no longer excited about spending time together. Although the screenwriter is trying her best to make the chef happy, he is not ready to appreciate her.
Also read While You Were Sleeping episodes 25, 26: Is this how Nam Hong Joo meets her demise?
The chef keeps criticising the screenwriter. At one point, she loses her temper and confronts him. "Why do you only think about yourself?" she asks him in the cliffhanger of episode 28.
The viewers will get to know more about the relationship between Lee Hyun Soo and On Jung Sun in the upcoming episodes of Temperature Of Love.
The promo for episodes 29 and 30 teases some unexpected challenges for the onscreen couple.
When the screenwriter finds out that her mother is sick and the doctors have suggested an emergency surgery, she quickly contacts the chef for help. "Something urgent came up. I will call you after work," he replies.
The video then shows Lee Hyun Soo's father confronting her for trying to delay her mother's surgery. "Why do we have to wait three months for her surgery? What if it explodes while we wait?" he asks.
The preview also features a heated argument between the onscreen couple. "Why didn't you tell me about your mother's condition?" the chef asks the screenwriter. She replies: "I was waiting for you."
The screenwriter then asks the chef, "When will you allow me into your life?" He replies: "You are already in my life". However, she does not seem to be happy with his reply. She asks him, "How come I don't feel like I am."
Watch the trailer below:
Click here to watch Temperature Of Love episodes 29 and 30 tonight at 10 pm KST on SBS.
Korean drama lovers can also catch up with the latest episodes of the show on various video streaming sites like Viki and DramaFever, in case they missed it.