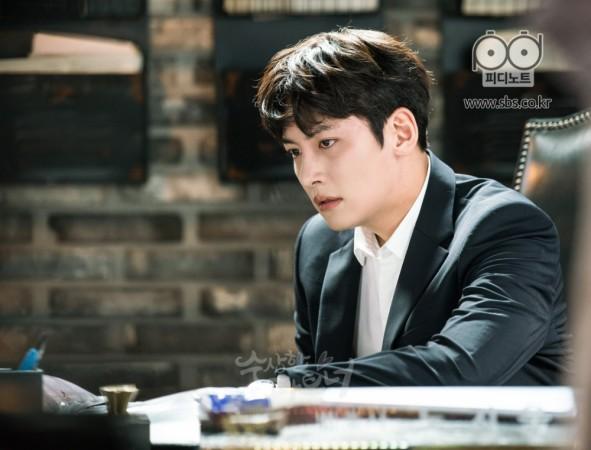 Suspicious Partner, the SBS crime thriller series, also known as Love In Trouble, will be back with episodes 31 and 32 this Thursday, June 29, at 10pm KST. These episodes will continue to focus on the mysterious murder case of Prosecutor Noh Young Suk.
After doing a secret investigation into the murder case with the help of prosecutor-turned-lawyer Bang Eun Ho, Noh Ji Wook came to know that Eun Bong Hee's father is the prime suspect. He could not accept the fact that someone close to him is linked to his parents' death.
Since the male protagonist was upset, he was acting strangely and his lover wanted to know the reason behind it. She asked him if he is hiding something from her and he did not give her a proper answer. It is mainly because he did not want his past to have a bad impact on his future.
Also read: My Sassy Girl episodes 21 and 22 preview
But the female lead was not willing to give up. Although she discussed it with Ji Wook's childhood friend Ji Eun Hyuk, it did not really help her. Towards the end of episode 30, Bong Hee realised that her presence could deeply hurt her lover. So, she decided to break up with him.
Click here to watch Suspicious Partner episodes 31 and 32 at 10 pm KST on SBS. The mini-series will also be available online on video streaming sites Viki and DramaFever.
The female lead's decision to split with her lover might lead the onscreen couple to some unexpected challenges. They could find it difficult to adjust to the situation and may really end up doing something crazy in life.
The promo shows Bong Hee staying with her classmate Na Ji Hae and seeking her help to get a new job. In the meantime, Ji Wook digs deep into the murder case of Prosecutor Noh Young Suk and even confronts the District Attorney of Sunho District, Jang Moo Young.
Watch the trailer of Suspicious Partner episodes 31 and 32 below: