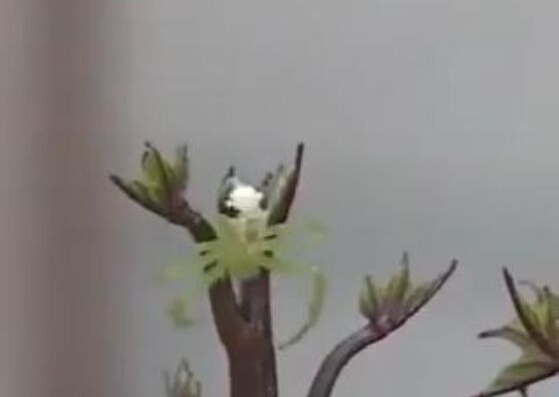 The internet is a scary place but the image of a spider with a human face on its back made the virtual world 100 times weirder.
The image of the spider, shared by People's Daily, China, went viral on social media. The face was enhanced because of the bright green colour of the spider.
The video was captioned with the question, "Has spiderman been found?"
"This spider with a human-like face on its back was found at a home in C China's Hunan and has gone viral on Chinese social media. Do you know its species," asked People's Daily.
The video was first shared by a woman, Li, who spotted the arachnid in a plant at her residence in Yuanjiang city of Hunan province.
According to China Daily, the spider is said to be poisonous. However, one Twitter user said that it is Ebrechtella tricuspidata. The spider is harmless. He wrote, "Happy to solve the mystery here. This looks like the harmless thomisid, Ebrechtella tricuspidata. Pic from Yaginuma, 1986. @DrRichJP is always happy to help with spider facts! #LoveSpiders #EverySpiderMatters #CoolCrabSpider."
Here are some of the reactions the video got.