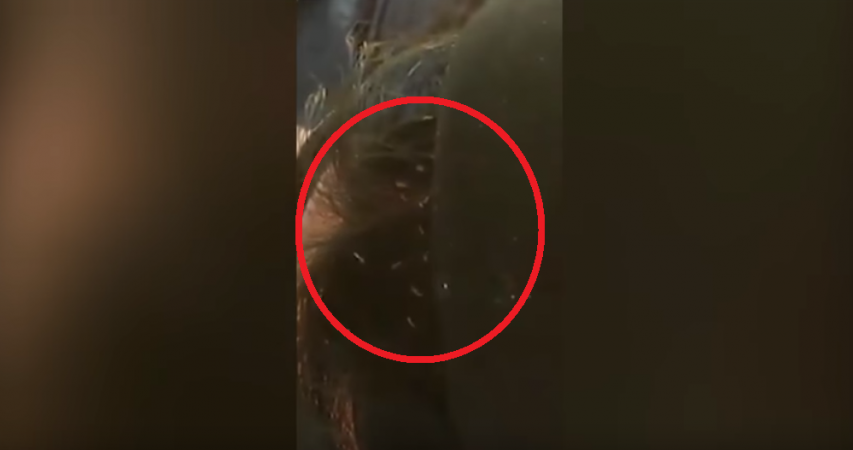 Not everybody is enthusiastic about taking the bus. But this video is something that will even make the staunchest bus connoisseurs think twice before swearing by the comforts of it.
In a series of scenes, the stomach-churning video shows dozens of lice wiggling about in a bus passenger's hair. The clip – which was probably recorded by another bus passenger – has gone extremely viral on social media and other video sharing platforms and attracted around 44 million views since its upload.
The original video was uploaded with the caption: "When you travel by bus, watch out for who you are sitting next to, look why."
The man with lice-infested hair seems to be wearing a hat, but it doesn't block the view of the white, assumed head lice – crawling in and out of his hair.
The source location of the video is still unknown, but a Facebook page from the Mexican state of Coahuila had shared it first. Even though it was originally posted in August 2017, the video has only recently gone viral after local media outlets were reported of it.
Naturally, viewers were utterly disgusted by the content of the video. "Having lice to that extent is because of a lack of hygiene. Wash your hair with anti-lice shampoo until they die," suggested one.
These head lice are tiny little insects that live and lay their eggs in hair. The empty egg cases which stick to the hair are known as nits. While lice can be treated by over-the-counter drugs, they also multiple really quickly and cause itching and inflammation of the scalp.
It can even lead to severe infection if kids scratch their scalp with dirty fingernails or if fecal matter from the lice gets into a heavy scratch. If one has been in contact with an infected person, it is advisable to check for the bug because of how easily it spreads.
Even clothing, bedding, and other daily use cloth products need to be laundered, that too in high heat, to kill the insects. For products that can't be washed, dry clean it or seal it in a bag to kill off the infestation.
If something can't be washed, then it needs to be either dry cleaned or sealed in a bag for two weeks to help kill off the infestation.