The popularity of Adult Swim's adult anime series Rick and Morty is soaring high. The chatter about the show reached such a level that a song titled Terryfold from the episode Rest And Ricklaxation (Season 3 Episode 6) even managed to crack the Billboard's Hot Rock Songs Chart!
However, it is time to catch up with the forthcoming episode of Rick and Morty. So, what will happen Rick and Morty Season 3 episode 8?
Also read: Rick and Morty's tragically tacky GoT card is 'a lazy, craftless jab', says co-creator Dan Harmon
The trailer for Rick and Morty Season 3 episode 8 shows Rick and Morty being chased through a building which is in some other dimension. Morty is also seen carrying a strange green-coloured tortoise.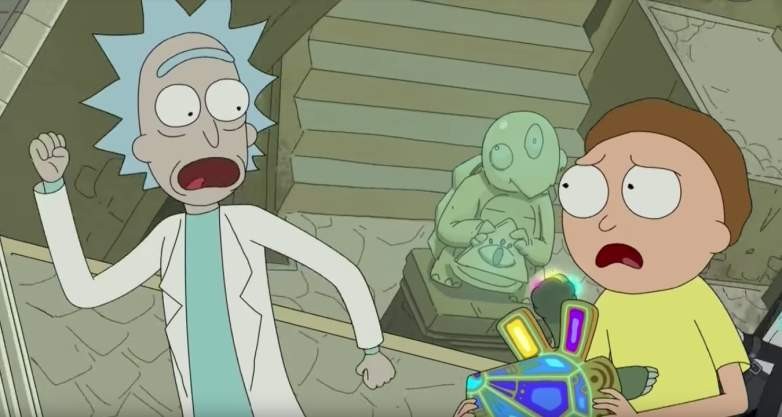 Watch the trailer for Rick and Morty Season 3 episode 8 here.
Rick calls the strange-looking creature a "truth tortoise" and asks Morty not to look at it. But poor Morty accidentally looks into its eyes, and, something happens to Morty's brain immediately. He reacts, "I can't go on like this with the truth tortoise [bleep] with my head."
Rick takes his grandson to a laboratory so he can be treated. He tells Morty: "This, Morty, is my archive of all the experiences you begged me to remove from your life. I call them 'Morty's Mind Blowers.' And, we'll be doing this instead of Interdimensional Cable."
But, what are actually Morty's mind-blowers? To know more, you have to catch up with Rick and Morty Season 3 episode 8.
It will air on September 17 on Adult Swim online (through its website) at 11:30 pm ET. It will be later available on Netflix as well.