Adult Swim's sci-fi anime series Rick and Morty has been the hot topic of the town since the third season of the series debuted. And, this week's episode Rest and Ricklaxation grabbed a lot of attention after making fun of the writing on Game of Thrones.
Also read: Watch Rick and Morty Season 3 episode 6 live online: 'Rest and Ricklaxation'
During the ongoing episode Rick and Morty season 3 episode 6, an onscreen message suddenly appeared onscreen and some eagle-eyed viewers just could not avoid it.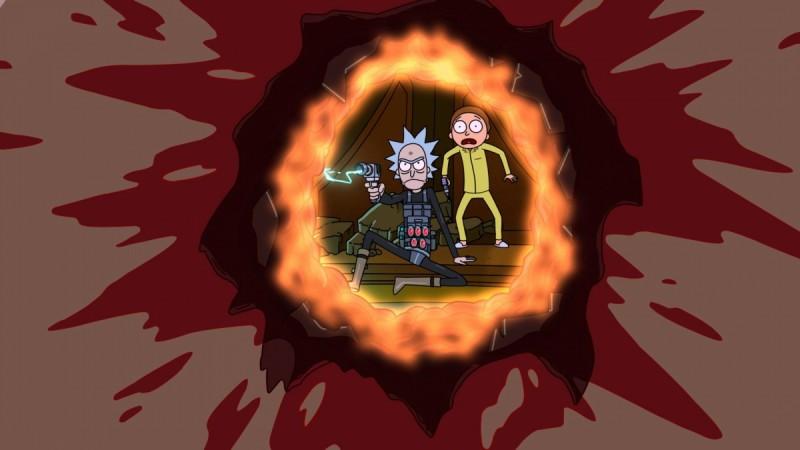 The message reads: "The Writing on 'Game of Thrones' [2011-2016]."
Fans began to question about the vanity card on the social media as it happened just after the telecast of the finale episode of Game of Thrones season 7. However, the official Twitter account immediately responded saying they had nothing to do with the barb.
Dan Harmon, Rick and Morty's co-creator alongside Justin Rolland, took to Instagram to give a perfect reply as he described as a "lazy, craftless jab".
"People keep asking me about that tragically tacky card Adult Swim aired after 'Rick and Morty' that insulted the writing on 'Game of Thrones,'" Harmon wrote.
"I keep thinking I should say something, but I keep waiting for the time I'd need to write something worth saying because rule number one in talking s— is you better talk way better than the s— you're talking about," he continued. "But then I remember the truly frustrating thing about that card is that it breaks that rule, being a lazy, craftless jab at the WRITING on my favorite show."
Rick and Morty Season 3 airs weekly on Adult Swim every Sunday at 11.30 pm ET. It is available on Netflix as well.