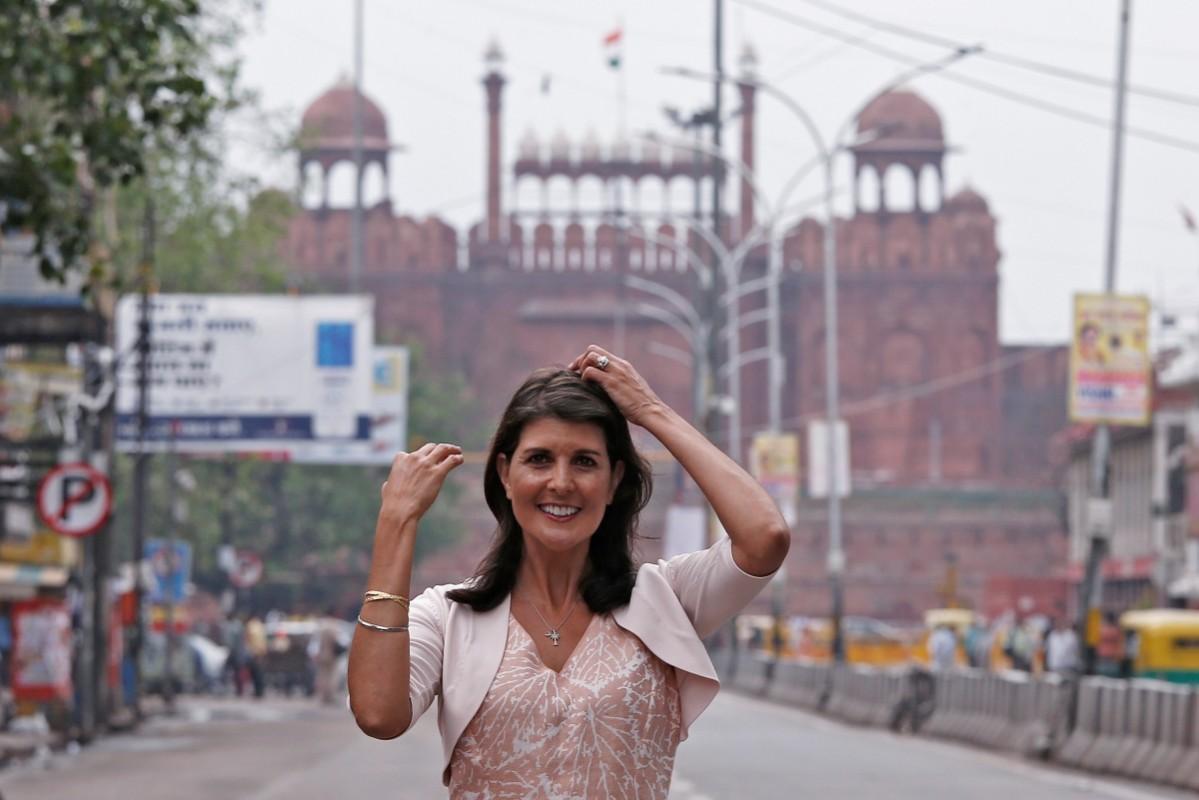 United States Ambassador to the United Nations Nikki Haley's two-day visit to India is focused on strengthening the ties between the two countries. While in Delhi, the Indian origin American took the opportunity to reconnect with her roots. Accompanied by her envoy, Haley visited different places of worship on Thursday, June 28.
This is Nikki Haley's first visit to India after she became the US envoy to the UN. Born as Nimrata Randhawa to an Indian American Sikh family from Punjab in South Carolina, Haley had said that it makes her "heart happy to be back in India."
Haley's visit to religious places
On Thursday, the second day of her India visit, Haley visited the Gauri Shankar Mandir in the morning, after which she headed to the Jama Masjid to offer her prayers. Haley also visited the much revered Gurudwara Sis Ganj Sahib in Chandni Chowk. Apart from offering obeisance at the historical gurudwara, she also participated in community service.
Photos and videos of Haley and US ambassador to India Kenneth Juster rolling chapatis in the Gurudwara's kitchen and preparing Langar (free meals served to all visitors, without distinction of religion, caste, gender, economic status or ethnicity) have gone viral on social media.
She was seen stirring a large pot of food being prepared for the langar in the community kitchen.
Though it looks Haley could not escape the Trump administration's severely criticised immigration policies even as she was reconnecting with her Punjabi roots in the national capital. During her Gurudwara visit, the Sikh Gurudwara Management Committee (DSGMC) questioned Haley about the 52 Indians, who are being held at a detention centre in Oregon for being part of a large contingent of illegal immigrants seeking asylum therein the US.
The 52 Indians, who have identified themselves as Sikhs or Christians from India, had alleged that they fled the nation to escape religious persecution from the Hindu majority, a local daily called 'The Oregonian' had reported.
DSGMC general secretary Manjinder Singh Sirsa said that Haley has taken note of the matter and will look into it.
Haley also visited the Central Baptist Church in Delhi.
Pictures of Haley's visit to the mosque, Gurudwara, temple and church:
Temple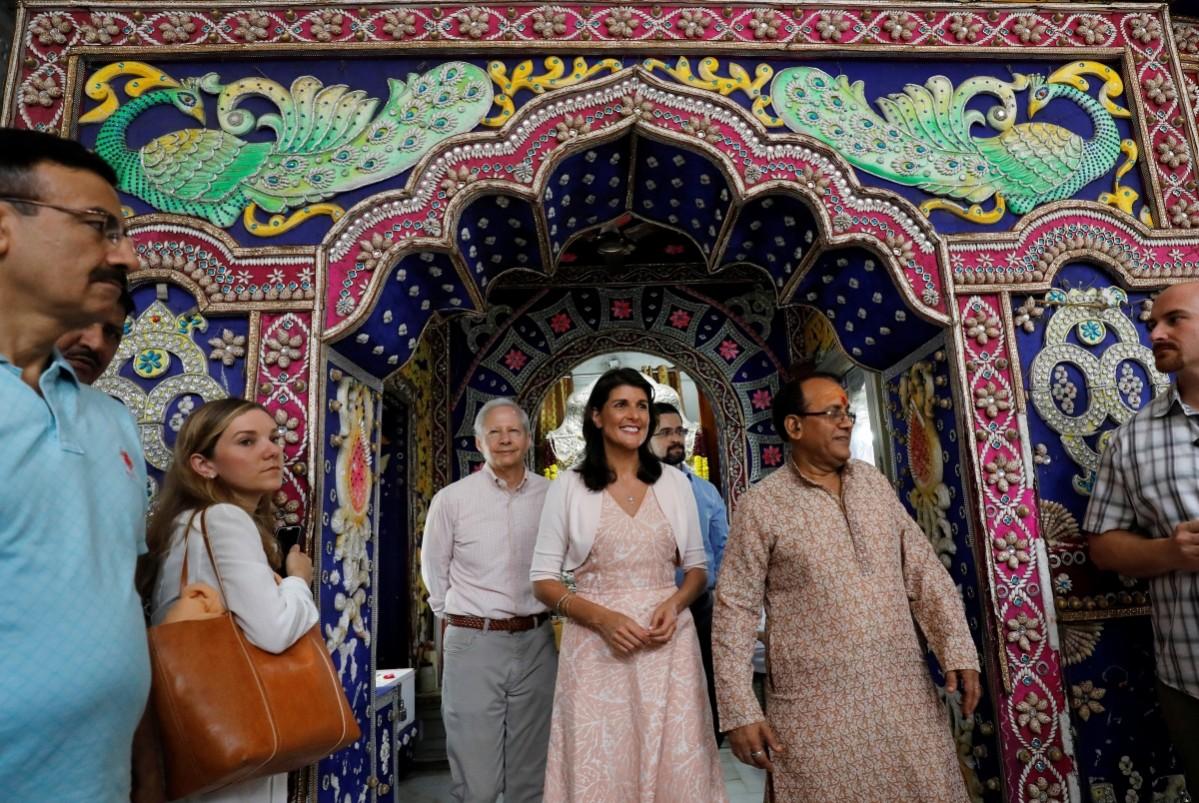 Gurudwara Sis Ganj Sahib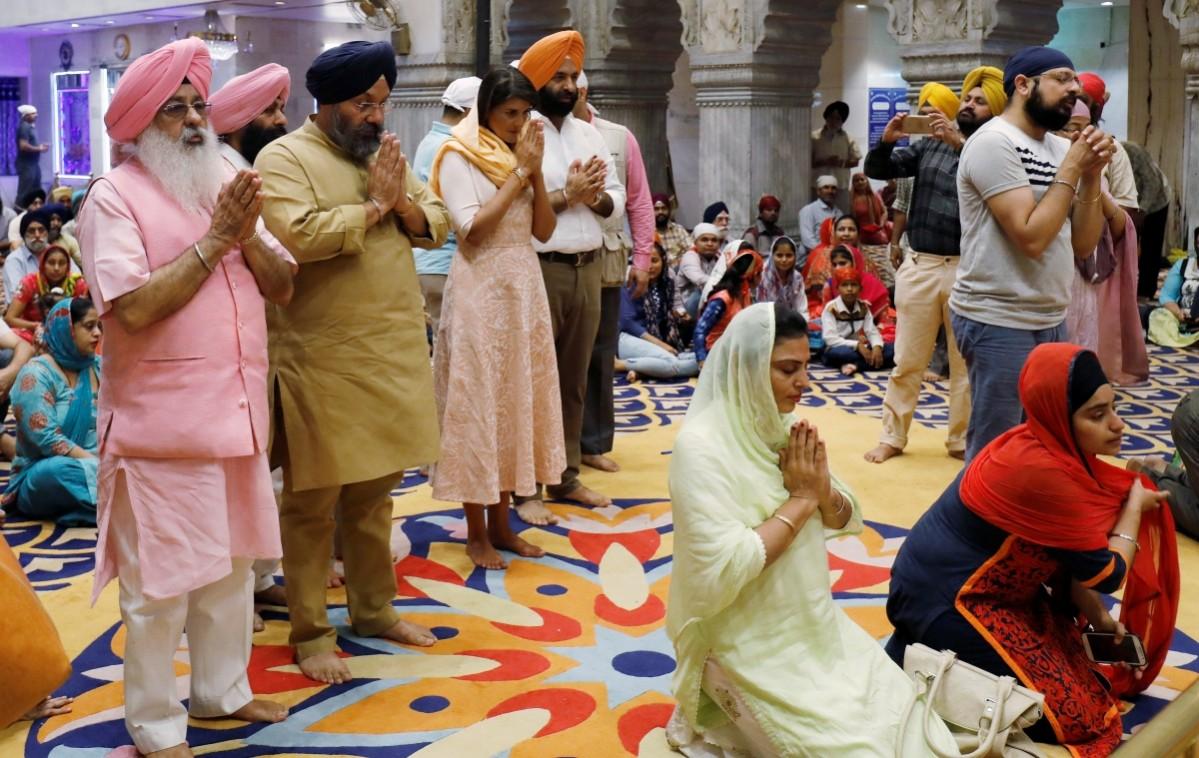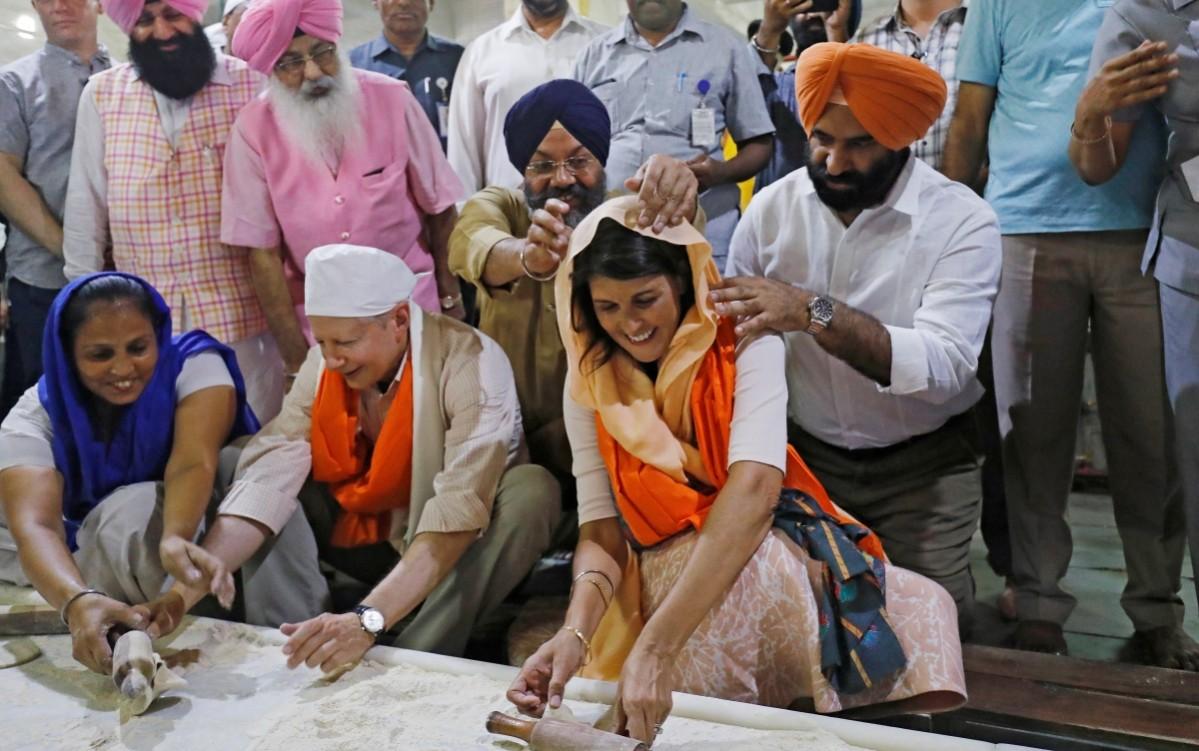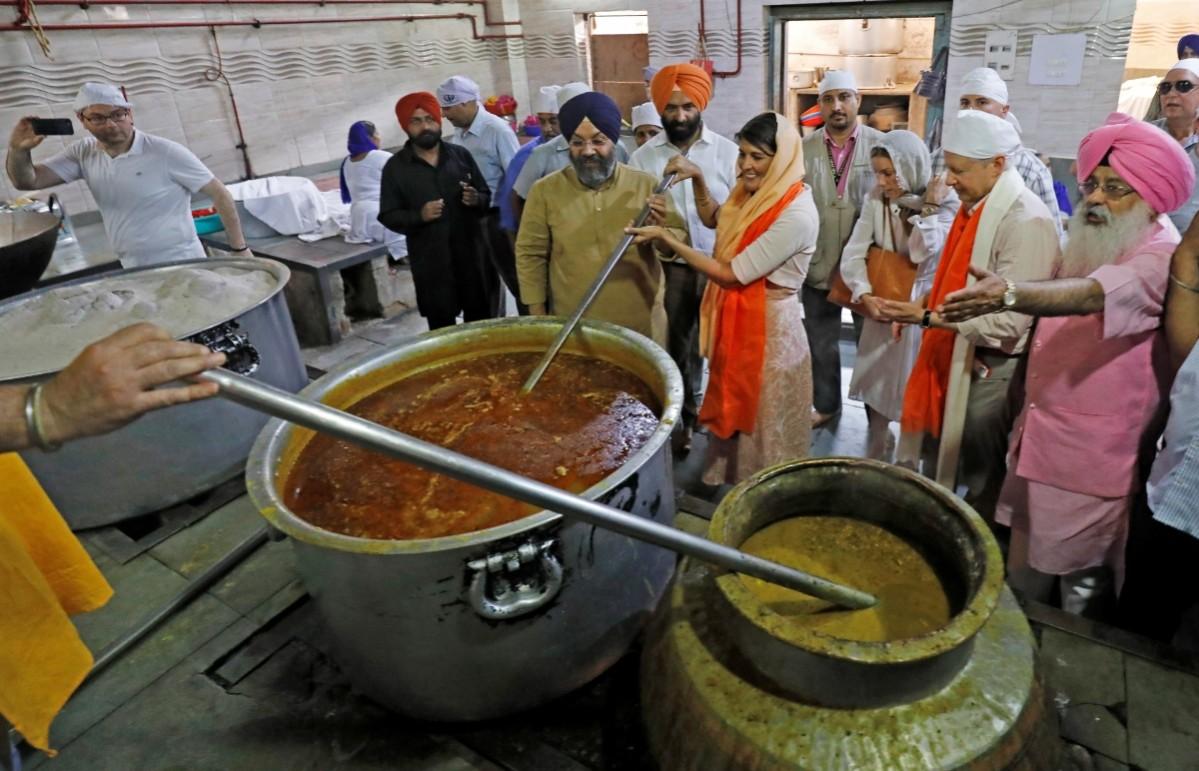 Jama Masjid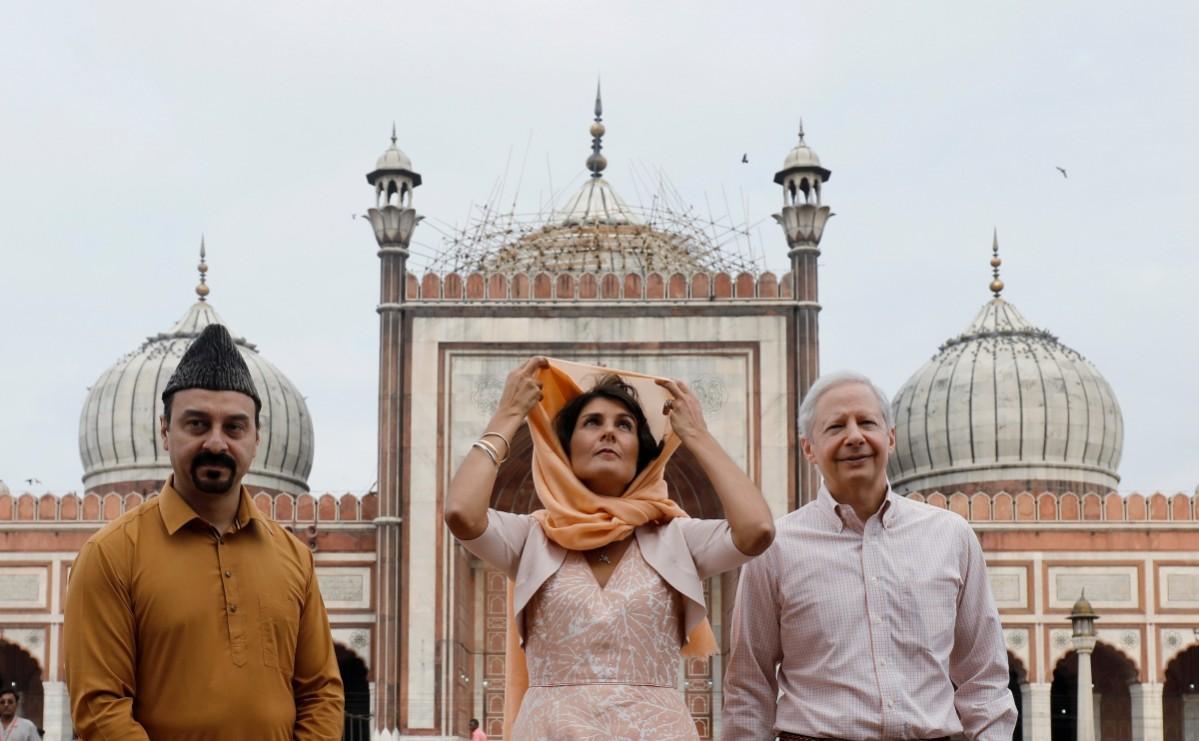 Church