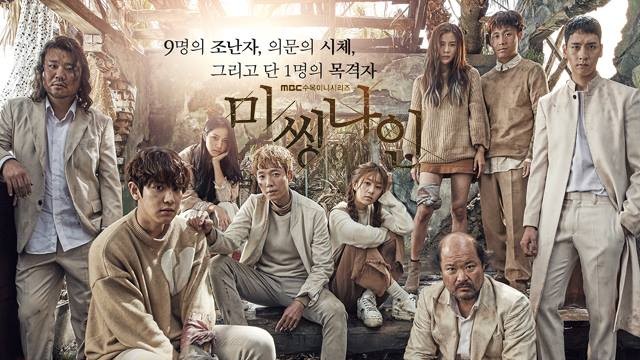 Missing 9, a new horror thriller on MBC, is all set to take its viewers on a roller-coaster ride in the very first episode. The programme has a star-studded cast, including Jung Kyung-ho, Baek Jin-hee and Park Chan-yeol.
Watch The Legend Of The Blue Sea episode 18 live online: Tragic ending for Heo Joon-jae, Shim Cheong?
The premiere episode, which will be telecast on Wednesday, January 18, at 10pm KST, will begin with a plane crash and follow nine survivors, who will end up in a deserted island. While focusing on the survivors' struggle, it programme may come up with some unexpected horrifying incidents.
K-drama fans across the globe got a glimpse of the show through a special episode aired on January 11. It was revealed that the ill-fated chartered flight was carrying some of the most influential people from the Korean entertainment industry, including the president of an entertainment agency and a popular actress.
During the special episode, it was also been revealed that only one among the nine victims will eventually survive and she will be the sole witness to whatever had happened during the ordeal. So it can be assumed the story will be narrated from her point of view in flash-back and flash-forward sequences.
Missing 9 stars Jung Kyung-ho as an unsuccessful celebrity named Seo Joon-woo, Baek Jin-hee as his new stylist Ra Bong-hee, Oh Jung-se as his manager Jung Ki-joon and EXO member Park Chan-yeol as a solo artist named Lee Yeol.
Other celebrities to appear in the Korean mini-series include Choi Tae-joon as Choi Tae-ho, Lee Sun-bin as Ha Ji-ah, Kim Sang-ho as Hwang Jae-Guk, Tae Hang-ho as Tae Ho-hang, Ryu Won as Yoon So-hee, Yang Dong-geun as Yoon Tae-yeong, Song Ok-sook as Jo Hee-kyung, Min Sung-Wook as Investigator Oh and Bang Eun-hee as Bong-hee's mother.
Click here to watch Missing Nine episode 1 live online on MBC on Wednesday at 10pm on Korean Time. The premiere episode will also be available online here for fans across the globe.