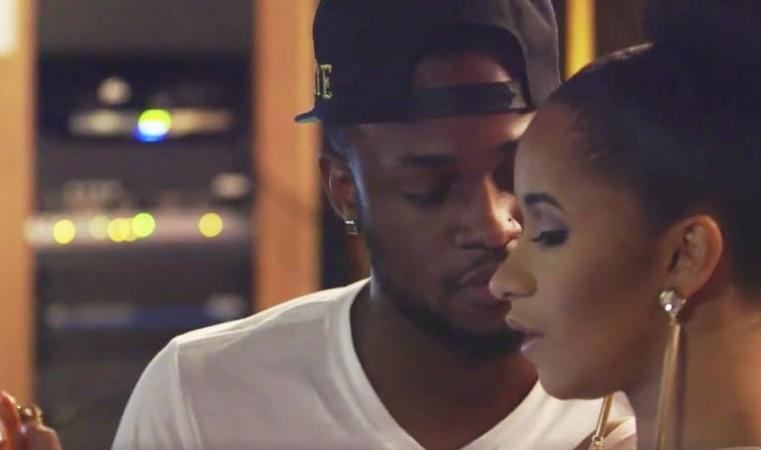 Love and Hip Hop New York season 7 will be back with another interesting episode this Monday, December 12, at 8 pm EST on VH1. Episode 4 is titled Get It Poppin and it will focus on Cardi B and Bianca Bonnie's love triangle.
The two female stars are likely to land into trouble due to their relationships with Swift Star and DJ Drewski. They might face some new challenges both in their personal and professional lives.
In episode 3, Young B decided to take her relationship with the HOT 97 DJ Andrew Loffa to the next level even after knowing that he has a girlfriend named Sky Landish, who takes all his business decisions. The two females already had a cat fight towards the end of the episode and it is up to the White man to decide whether he wants Mariahlynn or Bianca to sing his new record.
Meanwhile, the official trailer for the fourth episode shows Cardi confronting her producer for hiding the details about his girlfriend Asia Cole. Although he tries to explain the situation to her, she does not seem to be pleased with his excuses. The young breakout star of the reality series is likely to get involved in a cat fight.
Click here to watch Love and Hip Hop New York season 7 episode 4 live online. Get It Poppin will also be available online here.
Meanwhile, a short summary for the new episode hints at troubled moments for Felicia Pearson a.k.a. Snoop and her girlfriend J Adrienne. The presence of Sofi Green will continue to create problems in their relationship.
In the meantime, Rich's daughter will return to New York with a mission to check his new girlfriend while Yandy Smith-Harris struggles to bring back the family together. It will not be an easy task for Mendeecees Harris' wife to convince Samantha Wallace and Erika DeShazo.
Check out the official synopsis for Love and Hip Hop New York season 7 episode 5, titled Past and Present, below:
Cardi deals with the repercussions of her actions. Drewski finds himself torn between business and pleasure. Kimbella discovers things are not as they seem with Juelz. Rich Dollaz tries to manage the fallout after his girlfriend Jade runs into a ghost from his past.