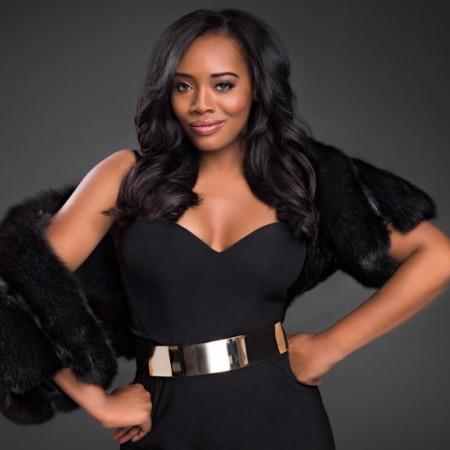 Love and Hip Hop New York season 7 returns with episode 3 this Monday, December 5, at 8pm EST on VH1. The sequel is titled Chest Pains and it will feature a shocking revelation of Yandy Smith-Harris.
After watching a big fat wedding of Mendeecees Harris with Kimbella Vanderhee's best friend through a special episode of the reality series, the fans will be surprised to know that the marriage was not 100% real and everything was fake.
While the daughter-in-law of Judy is expected to make the big confession to her best friend, the reason for it is her troubled relationship with Erika DeShazo and Samantha Wallace. According to a recent report, the couple purposely did not sign off their marriage license in order to avoid any financial issues in the future.
However, the major buzz is that the show creator Mona Scott-Young was not aware of the faked marriage between Yandy and Mendecees, which made her upset. That's why she decided to feature the troubled family life of the reality star, stated Inquistr.
The third episode of the reality series is likely to feature the big revelation. Click here to watch Love and Hip Hop New York season 7 episode 3 live online. Chest Pains will also be available to watch online here.
Check out the official synopsis for the new episode below:
Yandy wants to keep the family together, but when Mendeecees' mother Judy spreads rumors about Samantha, it leads the family into an all out war. DJ Drewski wants to put Bianca Bonnie on a track, but his girlfriend Sky Landish disapproves of his plan. In the meantime, Felicia Pearson a.k.a Snoop and J Adrienne question their future together.