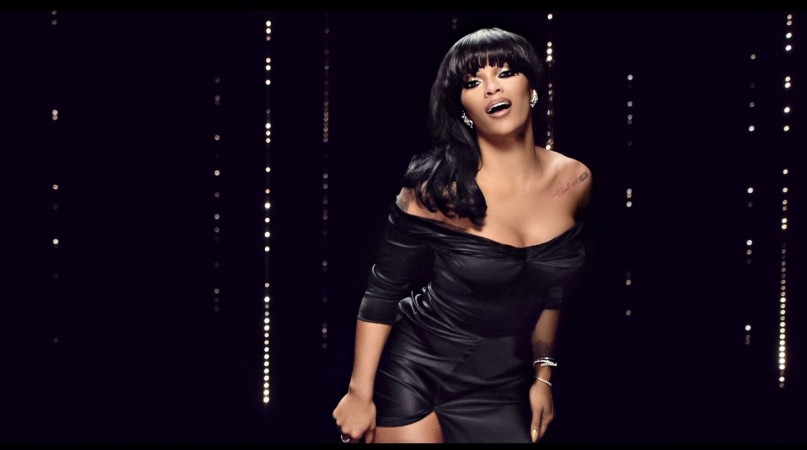 As we head closer towards the finale of "Love and Hip Hop Atlanta" Season 5, things are getting more dramatic and volatile. Meanwhile, the sparring stars have been taking their war to social media, especially former lovers Joseline and Stevie J.
As viewers saw in "Love and Hip Hop Atlanta" Season 5, their relationship has been going southwards and it looks like they finally split up after the taping of the show or in a later episode. The twitter war between Joseline and Stevie has been going on for a while now, with the both of them insulting each other.
As reported by International Business Times, India, earlier, Stevie has claimed that he is not and he never was married to Joseline. The latter, meanwhile threatened that she will expose all of Stevie's secrets and now it seems like she has fulfilled that promise.
Joseline had initially talked about holding on to these secrets until the reunion show, but it looks like she could not wait to share this secret. She posted a photo of Stevie, which was later deleted, and commented, "@Chrissydhk said it best!!! #Lahhatl #Stevie Tell the truth shame the devil you like boys, t-----s and all and New York reunion #LHHATL I will have lie detector test."
Joseline also reminded Stevie that she has never said anything about him or disrespected their union so far, but now everything is out the window. "Not come find me you know where I live at. #WomenScorn [sic]"
Also Read: 'Orange is the New Black' Season 4 spoiler-free review
Meanwhile, another drama brewing within the "Love and Hip Hop Atlanta" cast is that between D. Smith and Waka Flocka Flame's family. It began when D. Smith and Waka's wife Tammy sat for a business proposition.
Things went downhill after Waka's interview, where he made some homophobic remarks, was brought up by D. Smith's friend Betty Idol. Following this, things have never been right with the two ladies and when Deb, Tammy's mother-in-law, wanted to reach out to D. Smith for an anti-bullying panel, it seemed like they could never get over it.
Following this, D. Smith attended the panel, but still was unable to smoothen things over with Deb or Tammy. Now, Deb tells Vh1 that as far she is concerned, "D. Smith is an a–hole. Period. That's nothing to do with anybody else. D. Smith got [her] own issues [and] it has nothing to do with anybody else's issues. I just happen to be in D. Smith's world for that few minutes."
"I'm around plenty of trans people that don't have the behavior that D. Smith has, at all. They don't think they way D. Smith thinks. So am I gonna sit there and look at all transgender people the same way that I'm looking at D. Smith? Hell, no. D. Smith is [her] own individual, an a—hole," the record producer further adds, pointing to D. Smith's hypocrisy about Tammy and Waka.
To see these dramas on camera, we might need to wait a while longer because there will be no episode of "Love and Hip Hop Atlanta" Season 5 this week.