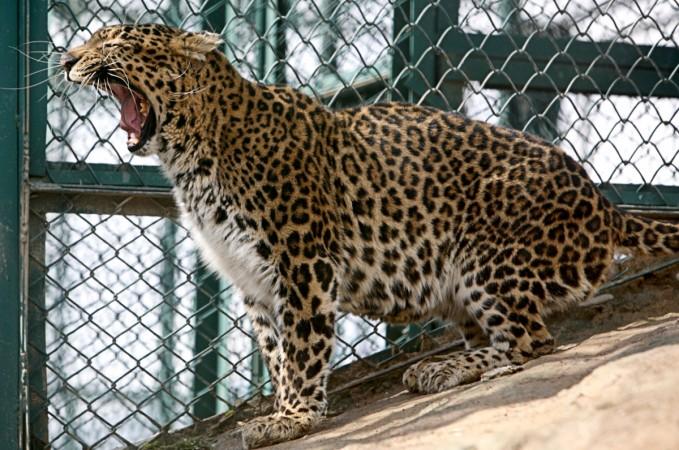 A leopard attacked and injured three people on March 9 after it strayed into a housing colony in the city of Indore in India's central state of Madhya Pradesh.
"The leopard, around 8 years old, had come from a forested area and caused panic among local residents. It injured two forest staffers and one employee of the Indore Municipal Corporation while efforts were on to capture it," said Uttam Yadav, in-charge of the civic-run Kamla Nehru Zoo, according to NDTV.
The police were alerted at 10 am about the big cat. Immediately officers from the forest department and the local zoo administration rushed to the spot.
Getting frightened and aggressive after seeing the chaos, the leopard initially took shelter in an under-construction house. The forest officials spread a net to capture it, but sensing it the animal jumped outside and attacked a sub-divisional officer (forest).
The big cat then hid in the residence of a local businessman where it sat for three hours. As people continue to try to capture it, it occasionally came out to attack.
"Initially, we tried to use the stun gun and fired two pellets. However, both of them missed the target. The third shot hit the leopard. The tranquilizer used in the process was given according to the size of the leopard but it was insufficient," said Yadav, according to The Times of India.
The animal was shot again with the tranquilizer when it tried to escape. After it became unconscious, it was put in a steel cage and was carried away from the locality.
Residents were terrified by the incident. Police had to use mild force to tame the chaotic crowd.
Check out the video here: