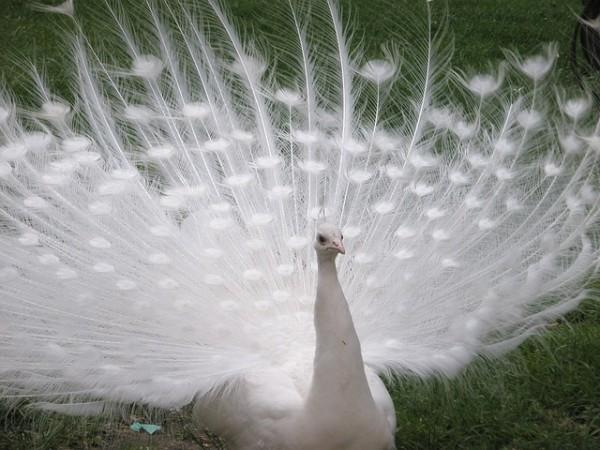 A video, showing children chasing after a white peacock at a zoo and ripping out some feathers from its tail, has gone viral. Parents of the children apparently remained silent as the kids chased the bird.
The incident reportedly happened at the Qinhuangdao Wildlife Park in the northern Hebei province, China. The visitor, who clicked the video, told a Chinese news website btime.com that the kids were chasing the peacock and repeatedly plucking its feathers.
This is the fourth such incident that has happened in China this year. There are superstitions in many cultures saying that peacock feather brings good luck.
The video has been posted by Shanghaiist on YouTube and it shows at least four to six kids running behind an adult white peacock. As the video progresses, some children, as well as adults, are seen holding large white peacock feathers.
An official from the wildlife park said a staff member went over to "educate" the parents shortly after, Shanghaiist quotes btime.com as reporting. The park also said that the peacock was not hurt by the children.
Recently, a similar incident happened in another zoo in the Jiangsu city of Yangzhou. Visitors plucked feathers from four peacocks in the zoo. According to Beijing Youth Daily, the tourists pulled the feathers so hard that the birds started bleeding.
Following the indecent, the zoo authority vowed to increase the security in the area.
Check out the video here: