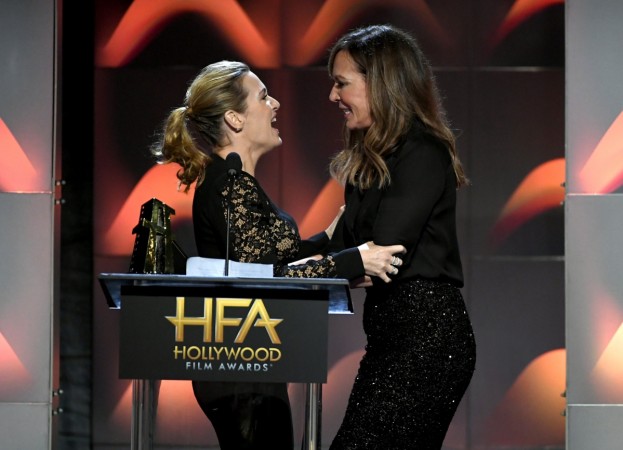 Hollywood actress Kate Winslet has received the Hollywood Actress Award for her outstanding performance in Woody Allen's latest film, Wonder Wheel. Shailene Woodley presented Kate with the award.
Winslet plays the role of Ginny in Wonder Wheel, which will be released on December 1 by Amazon Studios.
Also read: When Khaleesi meets Khal Drogo: See the photos of Game of Thrones stars' heart-warming reunion
After collecting her award, the Titanic actress addressed to actress Allison Janey during her acceptance speech.
She noted that she felt honoured to be in the same room as such luminaries as Janney, who is better known for her role as White House press secretary C.J. in the hit political drama The West Wing.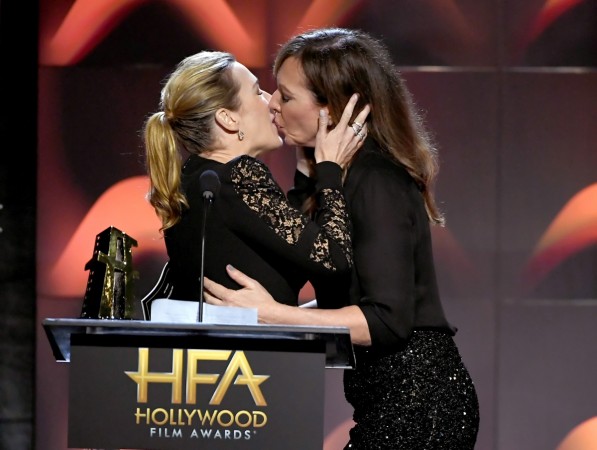 "I know I don't really know you but I know I just want to be you. I do, or just stroke you or something. I mean, we could always kiss, maybe? Maybe?" the 42-year-old actress said.
As she continued, Allison got up from her seat and headed for the stage, with Kate saying "It's happening now!"
As she continued, Allison got up from her seat and headed for the stage and that resulted in Kate saying, "Ah, it's gonna happen! This is an exciting moment!"
And, they locked lips to share a passionate moment on stage. Watch the moment between Winslet and Janney below.
The moment surprised the crowd at the glitzy gala, which was held at the Beverly Hilton Hotel in Beverly Hills. The gala was held to celebrate the best of the movie industry.
Other guests included Angelina Jolie, Margot Robbie, Eva Longoria and Carey Mulligan. This year the award show has been hosted by The Late Late show host James Corden.