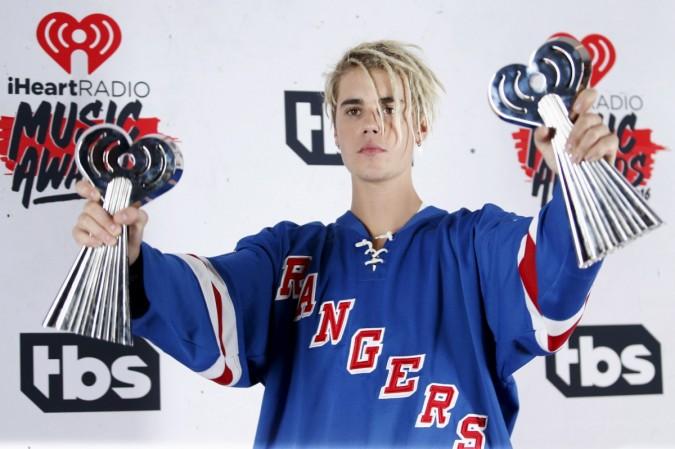 After getting involved in a fight in June, Justin Bieber has now left a fan bleeding after the Canadian singer punched him in his face in Barcelona. The American Music Awards 2016 winning singer punched the fan through the open window of his car.
A video acquired by TMZ shows that the enthusiastic fan tried to grab the 22-year-old Canadian singer as he arrived for his Purpose Tour concert at Palau Sant Jordi in Barcelona on the night of November 22. The video shows that the fan leaned towards Bieber from the moving car window to grab him and within no seconds the singer punched him in self-defence. After the car left the vicinity, onlookers came to help the fan, whose lips and teeth were covered in blood.
This is not the first time Bieber got into an altercation with someone or his personal space became an issue. Last week, when Bieber was in Prague a fan pulled down his pant. His bodyguard immediately came to his rescue and rushed him into the car.
In September, a partygoer attacked Bieber at a nightclub in Munich, Germany, just to get his attention. However, another fan came to his rescue and guided him towards the exit.
In June, the Canadian singer got into an altercation with a man outside his downtown Cleveland hotel. A video showed an unidentified man knocking down the Sorry singer. The man, who later posted the fight video on Facebook, said that he was just trying to get autographs for his daughters and Bieber got into a fight.
"[Bieber] was apparently talking to the girl this guy was with, and when the guy stepped in, Biebs told him he would f**k him up. That's when fists started flying," an eyewitness told ETOnline.
In 2014, Bieber was involved in an altercation with Orlando Bloom outside a restaurant in Ibiza.
Watch the video of Bieber punching his fan below: