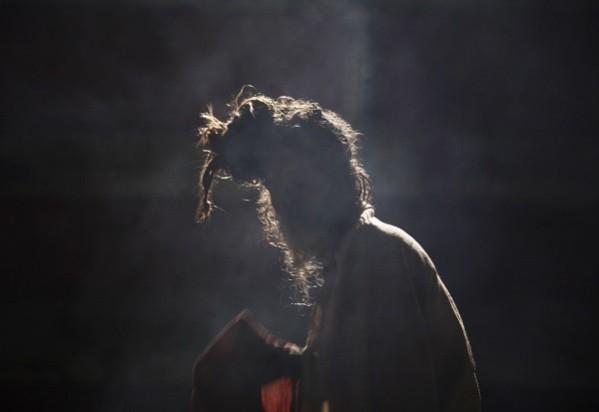 An Indian guru was recently recorded performing a strange act of pulling a heavy car with just his penis. The video soon went viral on social media. The guru is called the 'penis baba' who claims that he can pull a heavy vehicle up to 100 feet using his manhood.
According to News18, the video is of Swami Deendayal Saran Das Ji Maharaj, a resident of Munger district in Bihar, India.
The villagers reportedly said that the man went to Vrindavan, a holy town in Uttar Pradesh, India, for practicing penance and knowledge when he was a child. He returned after years.
The baba can be seen in the video fiddling under his robes, while apparently attaching a rope to his private part. The other end of the rope is then seen to be tied to the car before he staggers backward and pulls the heavy vehicle. The video shows hundreds of people watch him performing the act.
"It is not art, it is the power of godhood, and it is the power of devotion. Any person can go to any extent by doing devotion to God," he said.
The baba claims that he is the first person in the world to perform such acts and has written a letter enter the Guinness World Records. He said: "The letters were sent to enter the Guinness Book of World Records, the answer has also been given."
In response to the letter, baba claims that it was said that if the act was recorded, only then his name would be recorded in Guinness World Records.
However, such an act was reportedly performed by a Hindu monk in the Indian city of Allahabad earlier this year. In this case, he was seen pulling a van using his penis. The video was taken at the Annual Magh Mela – a 45-day event where worshipers from across the country come to take a dip in Sangam, where Ganges, Yamuna and Saraswati rivers meet.