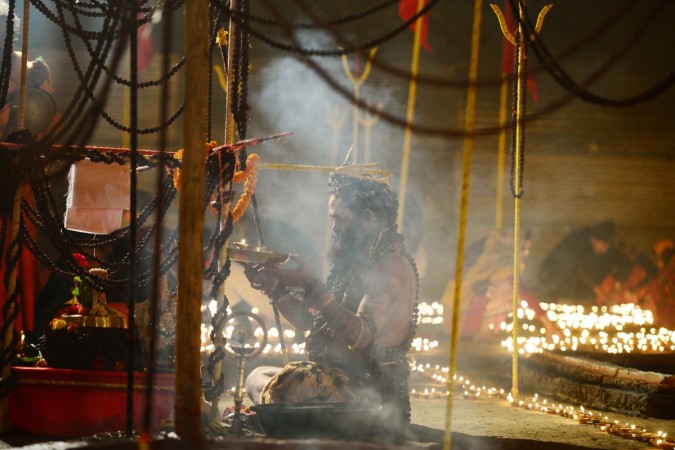 Ever thought that your penis could do more than just pee and provide sexual pleasure? If you have, then this bizarre story could inspire you, my friend.
In the Indian city of Allahabad, a Hindu monk was captured pulling a van using his penis. The sight was spotted at the Annual Magh Mela. The 45-day event sees worshipers from across the country come to take a dip in Sangam, where Ganges, Yamuna and Saraswati rivers meet.
While several men would cringe at the thought of something tied to their manhood, this holy man pulled the heavy vehicle showing no sign of struggle or pain dragging the van on the roads of Uttar Pradesh.
According to Daily Mail, the monk, known as sadhu in India, was photographed by locals and there are videos of him pulling the vehicle from the Hindu festival. The man performed the bizarre act while onlookers watched.
Tying one end of a rope to his genitals and the other to the van, the man showed off his strength. The nude monk waved for the cameras while performing the stunt. The old man sported a white beard and holy chains around his neck.
While this is impressive, there is nothing that can beat pulling a helicopter using the tool. In the summer last year, a kung fu master towed a helicopter using his manhood. As reported by Mirror, the Ye Hongwei holds the world record of towing the heavy military helicopter with a rope using his genitals.
Known by his stage name "Ye Wei", the record holder dragged a helicopter that was over 10 metres (32 feet 9 inches). Before obtaining the new world record, the Chinese resident had pulled seven Audi cars using his penis in 2017.
In the past, there have also been reports about daredevils who have pulled vehicles using their penis.