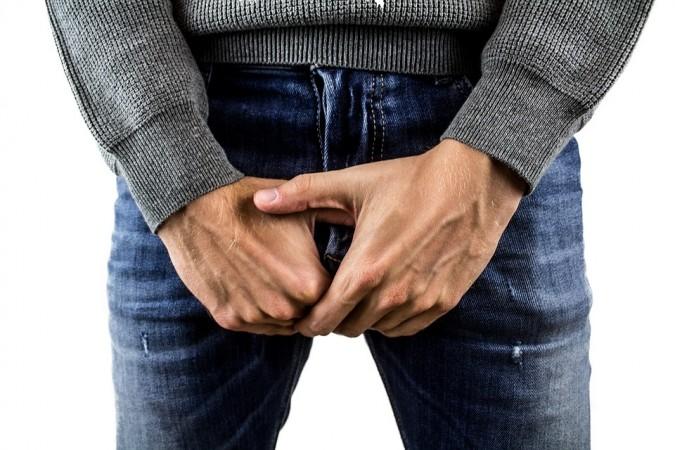 A Taiwanese man in his 30s had thrust a seven-inch plastic sex toy so deep into his penis that it got stuck in his bladder. He then refused to see the doctor for two days and finally was forced to visit the hospital after he started passing urine filled with blood.
The unnamed man, from Taiwan's south-western city of Kaohsiung, told the doctors that he accidentally inserted the object into his bladder while he was carrying out a 'urethral play' to pleasure himself.
Doctors of Kaohsiung Veterans General Hospital in Kaohsiung carried out a cystoscopy – an endoscopy of the urinary bladder via the urethra and finally managed to remove the toy.
The hospital's head of urology, Jiann Bang-bing, said that the pleasuring rod measured 20cm (7.87 in) long and 1cm (0.39 inches) wide.
The toy had caused inflammation and made the patient pass urine filled with blood.
The patient has been discharged from the hospital and is expected to make full recovery, according to The Sun.
Urethral play is a risky procedure which involves inserting objects into the urethra, which is the narrow fibromuscular tube transporting urine from the urinary bladder and semen from ejaculatory ducts to the penile opening.
Such objects can cause tearing and inflammation and can get completely stuck. Doctor Jiann urges people to always use lubricant to avoid getting injured. He also advised to properly sanitize the toy, reported the website.
This is not the first such instance as doctors, in 2013, removed a four-inch fork from a 70-year-old Australian man's penis after he shoved it inside while pleasuring himself.
In 2011, an eel was removed from a man's penis in China after he had a spa treatment which involved the creatures. "I climbed into the bath and I could feel the eels nibbling my body. But then suddenly I felt a severe pain and realised a small eel had gone into the end of my penis...I tried to hold it and take it out, but the eel was too slippery to be held and it disappeared up my penis," the 56-year-old man had said, as reported by Metro.