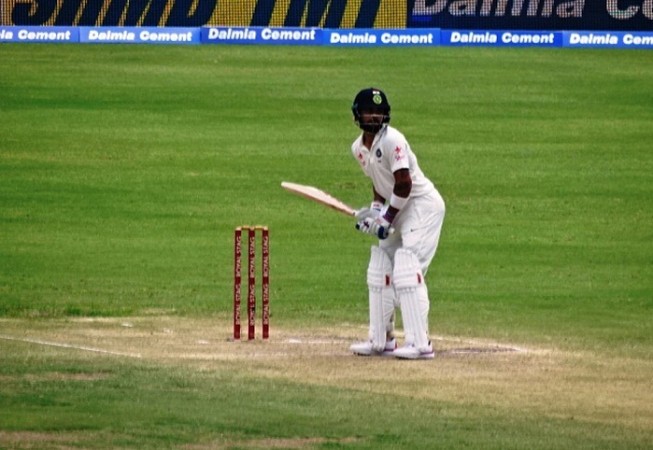 Virat Kohli, one of the best batsmen in international cricket today, is known to be a fierce competitor on the field. However, his fans got to witness the sweet, rather the soft side of the India captain, who sent an encouraging video message to Pakistan umpire Aleem Dar's son, Hasan.
Kohli is slowly but surely becoming a wordwide favourite in the sport. Be it in Australia or the sub-continent, he is gaining respect from fans and experts. Hasan also seems to be a great fan of Kohli. The umpire's son had sent the batsman a video message, via his father, Aleem Dar, to the West Indies. Aleem Dar is presently one of the ICC umpires for the Test matches between India and West Indies.
Kohli's reply to Hasan's video was encouraging, asking the youngster to keep believing in himself.
"Hello Hasan ji. I have received your video (smiles, looking at Aleem) from your dad who is seated right next to me. Thank you so much. As you said it is true that hard work and dedication are important aspects of life which leads to success. Hence, when you continue working hard your cricket skills will also improve," Kohli said in the video.
The icing on the cake for Hasan must be Kohli's promise of sending him an autographed bat.
"Hopefully, we can catch up if you come on some tour when Aleem bhai is umpiring. I will definitely send you a signed bat," concluded Kohli.