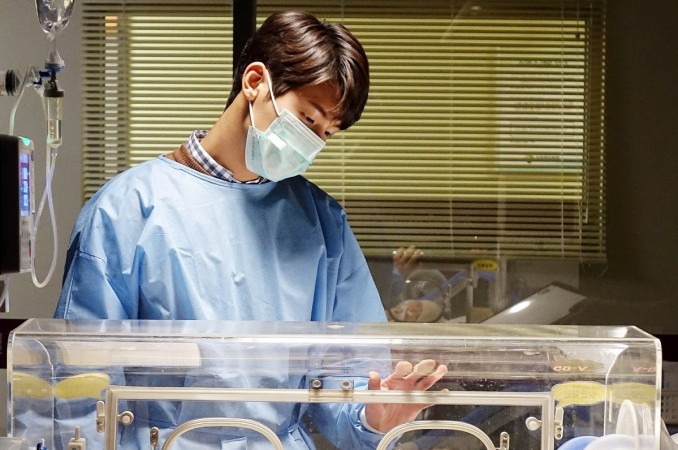 Hospital Ship, the MBC medical drama, returns with episodes 37 and 38 this Wednesday, November 1, at 10 PM KST. These episodes will focus on the various challenges faced by physician Kwak Hyun and young surgeon Song Eun Jae.
After becoming victims of a dirty political game, Song Eun Jae and Kwak Hyun have decided to fight for justice with the help of their friends. They might come up with a plan to expose the evil doings of Chairman Jung.
The promo for episodes 37 and 38 of Hospital Ship shows the onscreen couple being questioned by a medical council for malpractice. "A child is hurt and it has become the cause for all the heavens to fall. When I did it, I had a inkling that it was all wrong," Kwak Hyun says in the footage.
Also read Watch While You Were Sleeping episodes 21, 22 live online
The preview then shows Kim Jae Gul confronting his father, Kim Soo Gwon, for teaming up with an evil man. "Is this something that you can throw away without regret?" he asks.
After a heated argument with his son, Kim Soo Gwon meets chairman Jang and withdraws his support for special rural medical service. "You have thrown away some fun work," the Chairman sarcastically says.
The video also shows Kwak Hyun trying everything to save the baby. When the paediatrician informs him that there is nothing else they can do for the baby, the physician says, "If we have done everything that can be done medically, let's at least try to do something that a person can do with a prayerful heart."
The promo even hints at the demise of manager Choo Won Gong's wife. When Song Eun Jae informs him that only a miracle can bring her back to life, he asks, "Are you giving up without even trying anything?"
Watch the trailer below:
Click here to watch Hospital Ship episodes 37 and 38 tonight at 10 pm KST on MBC. Korean drama lovers can also catch up with the latest episodes of the show on various video streaming sites, such as Viki and DramaFever.