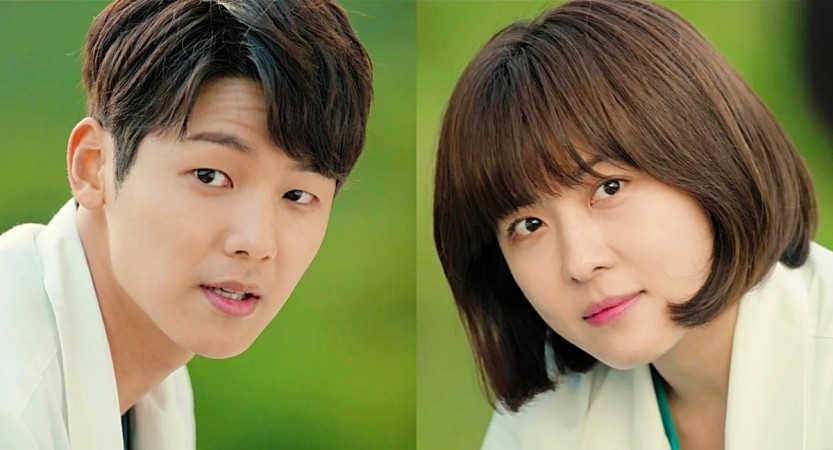 Medical drama Hospital Ship will focus on physician Kwak Hyun and young surgeon Song Eun Jae's fight for justice in episodes 37 and 38. They will probably get a happy ending in the finale.
The onscreen couple never wanted to get involved in a dirty political game. But they will have to plan a move against Chairman Jung to save the life of manager Choo Won Gong's wife. She is diagnosed with liver failure and a transplant is the only way to save her life.
Doctor Myung Se Joon, who is currently treating the manager's wife, is not confident enough to do the surgery because he has never done a liver transplant. Although Eun Jae is willing to do the surgery, Chairman Jung does not want her to do it. He wants director Kim Soo Gwon to shift the patient to another hospital.
Also read Will Jung Jae Chan quit prosecution in episodes 21 and 22 of While You Were Sleeping?
Since the manager's wife is in critical condition, it is not safe to shift her to another hospital and director Kim knows that. But he cannot let the young surgeon proceed with the surgery because of Chairman Jung. Will the manager's wife bid adieu to all in the upcoming episodes?
A section of fans believes that Chairman Jung's son, Jang Sung Ho, will reach out for Eun Jae's help. He has been grateful to her for saving his life. So, he might move against his father to help the young surgeon and her colleagues.
The Chairman may not succeed in executing his plans and the governor could be forced to bring back hospital ship. Towards the finale, the onscreen couple and their friends will probably resume for work at hospital ship.
Click here to watch Hospital Ship episodes 37 and 38 next Wednesday at 10 pm KST on MBC. Korean drama lovers can also catch up with the latest episodes of the show on various video streaming sites like Viki and DramaFever.