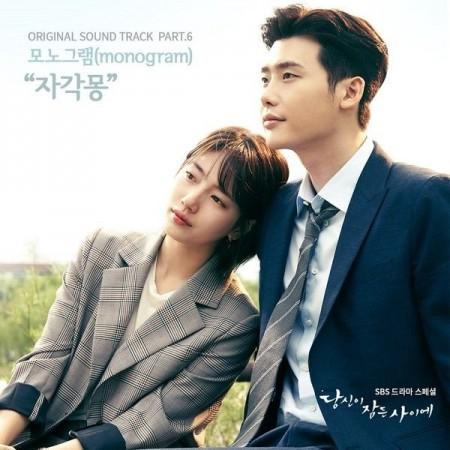 While You Were Sleeping, the romantic thriller, will feature prosecutor Jung Jae Chan taking up a sensitive case in episodes 21 and 22. These episodes will air on SBS next Wednesday, November 1, at 10 PM KST.
Before getting into the details of upcoming episodes, here is a quick recap of episodes 19 and 20. Jae Chan is still in hospital and he is happy about rekindling friendship with the news reporter, Nam Hong Joo, after 13 years.
The young prosecutor is yet to recover from his injuries and senior prosecutor Shin Hee Min is investigating his case along with investigator Choi Dam Dong. While taking the witness statement, Hee Min was surprised to hear from the prosecutor-turned-defence attorney Lee Yoo Beom about a prosecutor's role in fabricating evidence to win the case .
Also read While You Were Sleeping cast to interact with fans through special broadcast
Yoo Beom suddenly became a suspect in front of Hee Min, Dam Dong and police officer Han Woo Tak. When they start questioning him about his malpractice, he furiously walks out of the room. Before leaving the prosecutor's office, he invites investigator Dam Dong to work with him.
When the investigator tries to suggest his colleagues for the post, the lawyer says, "I want you. I feel like I'm the bad guy all the time when I see you here."
In the upcoming episodes, the fans will probably get to know the reason for Yoo Beom to talk about fabricating evidence. The promo for While You Were Sleeping episodes 21 and 22 shows the lawyer working on a sensitive case and Woo Tak secretly investigating him when he interacts with his client.
The preview also shows prosecutor Jung Jae Chan back in office. He is in charge of the sensitive case and he will be forced to quit prosecution if he makes a wrong decision.
Watch the trailer below:
Korean drama lovers will have to wait until next Wednesday to know more about the onscreen couple since SBS is yet to release the promotional photos for episodes 21 and 22. In the meantime, you can watch the first 20 episodes online here, in case you missed them.