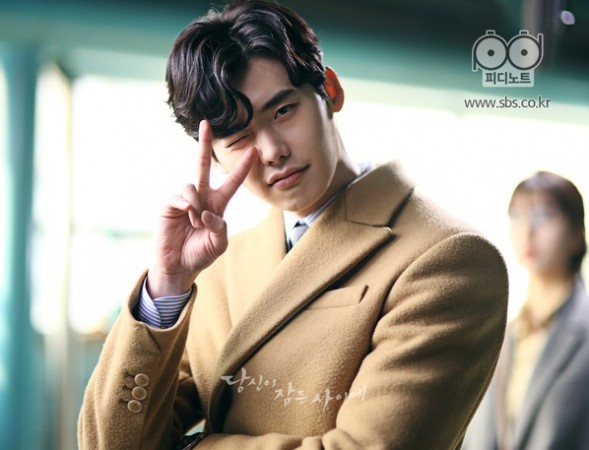 While You Were Sleeping, the SBS romantic thriller, will feature prosecutor Jung Jae Chan in hospital bed when it returns with episodes 19 and 20 onThursday, October 26, at 10 PM KST.
News reporter Nam Hong Joo tried her best to prevent her dream from coming true, but she could not change it. The father of Olympic gold medallist, Yoo Soo Kyung, tried to kill the prosecutor after he got the prime suspect, Do Hak Young, released.
In the shocking cliffhanger of episode 18, Jae Chan was heavily bleeding with severe injuries and Hong Joo was trying to get some help from the people around them. Will the prosecutor meet his demise?
Also read While You Were Sleeping gets thumps up from viewers
The promo for While You Were Sleeping episodes 19 and 20 shows the prosecutor being rushed to the hospital by the news reporter. "I could not change it. I tried, but I could not," Hong Joo tells her mother, Yoon Moon Sun.
The preview also shows Jae Chan informing the news reporter that he was the police officer's son, who died while chasing the runaway soldier. "You were that crying weak guy," he says and she replies," Fourteen years ago you hurt me and made me weak."
The video then hints at a rivalry between Defence attorney Lee Yoo Bum and police officer Han Woo Tak. In the footage, they are in the interrogation room with prosecutor Shin Hee Min, who is investigating Jae Chan's case.
Click here to watch While You Were Sleeping episodes 19 and 20 tonight at 10 pm KST on SBS. The mini-series will also be available online on video-streaming sites Viki and DramaFever.
Watch the trailer below: