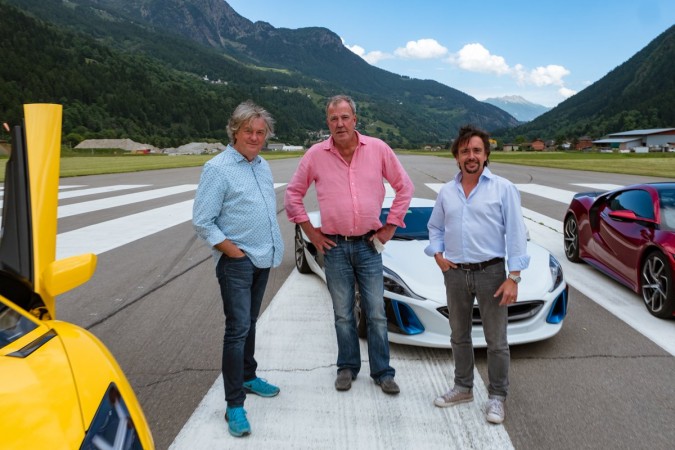 The wait is almost over as The Grand Tour Season 2 is about to arrive on Amazon Prime Video.
Surprisingly, it is not yet revealed that how many episodes there will be in Season 2 while the first season was comprised of 13 episodes in total.
Also read: The Grand Tour Season 2: Get the first look from Episode 1 and 2 [Photos]
It was announced last year the motoring show will have 36 episodes, so now 23 episodes are left, if you go by that statement. Thus, there could be either 11 or 12 episodes in this season.
However, Jeremy Clarkson, Richard Hammond and James May return with a fleet of cars this season. The trio has filmed half of the season in Dubai, Spain, Switzerland, Colorado, Croatia, Mozambique and New York.
The first episode of Season 2 titled 'Past, Present or Future' will feature Lamborghini Aventador S, Honda NSX and Rimac Concept One.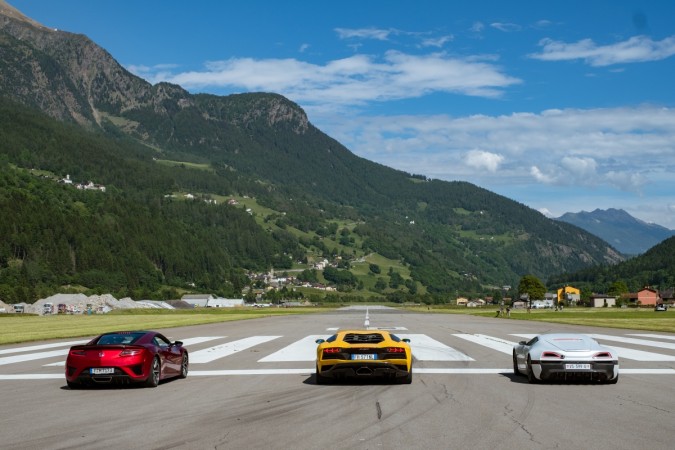 As noted by Daily Express, the episode details of the first episode says— "In the return of the world's greatest car show Jeremy Clarkson, Richard Hammond and James May compare a V12-powered Lamborghini Aventador S, a hybrid Honda NSX and an all-electric Croatian supercar called the Rimac Concept One in a battle of past, present and future, set against the dramatic and car-unfriendly backdrop of Switzerland.
"Along the way, the boys test manoeuvrability and straightline speed before taking part in a hillclimb event with an unexpectedly dramatic ending.
"Also in this show, two stars battle to be crowned the world's fastest former talent show judge as Ricky Wilson of The Voice UK goes up against David Hasselhoff from America's Got Talent in the all-new Celebrity Face Off."
You can watch The Grand Tour Season 2 Episode 1 live online on Amazon Prime Video at midnight on Friday, December 8.