Soon after the premiere of the fourth episode of Game of Thrones season 7, HBO has unveiled a short preview for its next episode, Eastwatch. The episode 5 will return to HBO next weekend, August 13.
Also read: 'Game of Thrones' new episode leaked online: Star India confirms leak
The episode 4 of Game of Thrones 7 ended with a cliffhanger of Jaime Lannister (Nikolaj Coster-Waldau) and Bronn's (Jerome Flynn) possible deaths. But it is not clear whether they will survive or die in this season. For those who have not yet caught up with The Spoils of War, here is a small recap for them.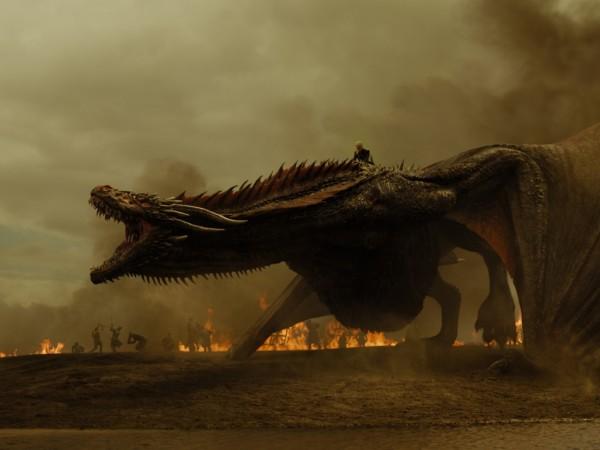 To begin with, let's talk about Winterfell. So, finally, Arya Stark reached Winterfell and reunited with her big sister Sansa Stark after several years. On the other hand, Jaime and Bronn took over Highgarden, murdered Olenna Tyrell and robbed all the gold as the Lannisters have to pay the debt to the Iron Bank.
Meanwhile, their triumph was not for long as they were suddenly attacked by Daenerys with her dragons and the Dothraki armies which they could hardly defend. "Your people can't fight," one of the Dothraki teased Tyrion Lannister (Peter Dinklage) while witnessing the rampage from a distance.
Adding to that, Bronn managed to hit an arrow to Daenerys's dragon and left it wounded. As a result, he himself barely survived the Dragonfire. Even Ser Jaime is almost killed by Drogon while attempting to murder the mother of Dragons.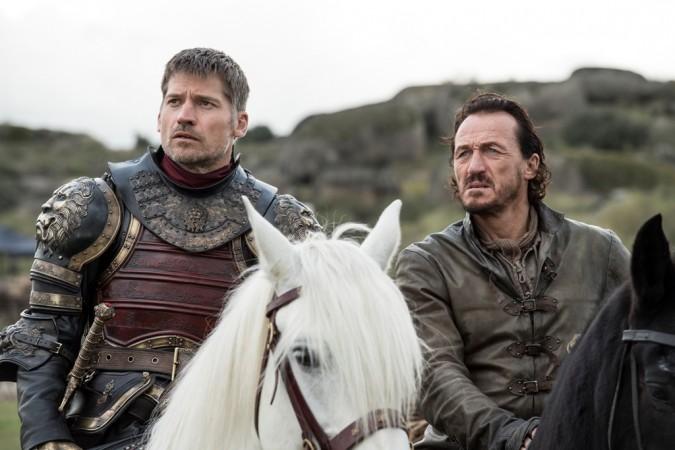 And, the most exciting part — there is an intense sexual tension building up between Daenerys and Jon Snow (Thank god! Bran hasn't told Jon about his parents).
In the 30 minutes-long preview, we get to see Daenerys ask the Tarly and Lannister armies to bend the knee. "I am not here to murder. Bend the knee and join me. Or, refuse and die," says the mother of Dragons. Besides that, Jon and Bran are communicating through raven as he warns, "Bran saw the Night king and his armies marching towards Eastwatch."
Watch the preview below.
Game of Thrones season 7 episode 5 titled Eastwatch will be aired August 13 on HBO and HBO Canada at 9 pm ET. Indian viewers can watch it on Hotstar on Monday (August 14) at 7.30 am IST and Tuesday (August 15) on Star World. Apart from that, one can watch it on HBO Now, Hulu, Sling TV live online.