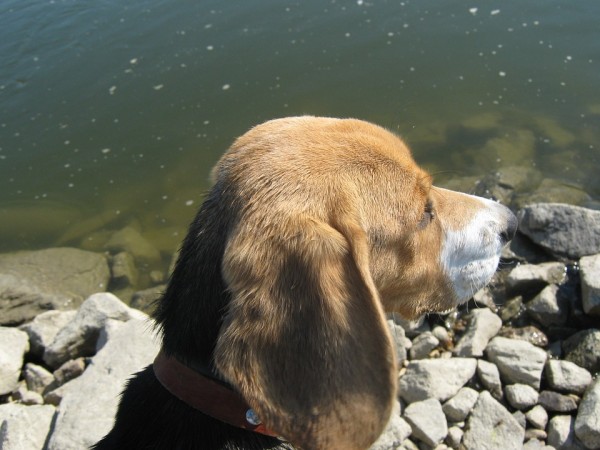 A pet dog looked devastated as it was seen barking and pacing at a cliff's edge after its owner accidentally fell off 500 ft in the United States. Indeed, the man rushed after his dog to prevent it from going towards the edge but he himself slipped and fell to death, reported CBS San Francisco.
The tragic incident occurred around 11.30 am on Monday.
The 67-year-old man was walking his pet dog on a cold morning near Daly City's Thornton Beach, California. The dog had become too excited and gone partly down a cliff west of Skyline Drive and got stranded there, according to an abc7 report.
The owner ran behind his dog to the cliff's edge to prevent it from falling off but unfortunately, he slipped and fell onto Thornton State Beach.
Firefighters braved the high tide to rescue the man but he succumbed to injuries on the spot. The dog was handed over to the man's family who soon arrived at the location.
A California Highway Patrol helicopter lifted the firefighters and the man's body from the popular recreational spot. The body was transferred to a San Mateo County Coroner's van. Reports say the spot from where the man fell is frequented by dog walkers.
Hikers and dog walkers have talked about the perils of venturing too close to the cliff's edge as the icy ground can become slippery with moisture. The Park Service has also warned people not to try rescuing stranded animals by themselves, saying that the dog has a better chance of surviving in such a situation than a human being.
Park rangers advice pet owners to walk their dogs with leads, although there are no official lead laws yet.
The San Mateo County Sheriff Office of the Coroner is investigating the man's death.