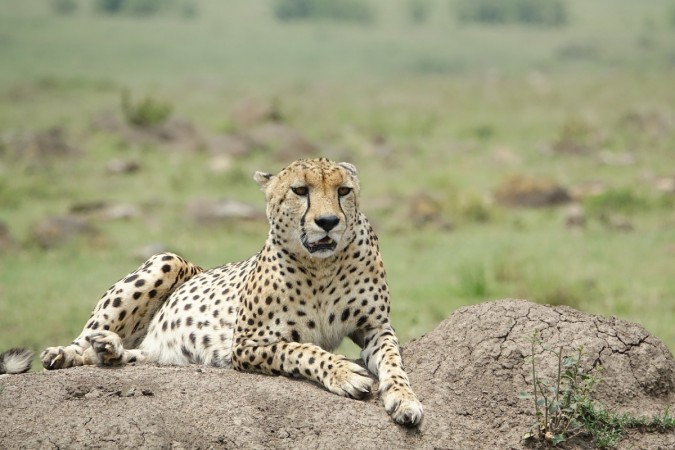 Dogs are known to be man's best friend but a cheetah being the same is quite unlikely. Even rare is to see the big cat curling up on someone's lap.
In a viral video, which was originally shared in 2015 on YouTube, a cheetah's reunion with a human will melt your heart. Dolph C Volker has first met his wild friend Gabriel, the cheetah, at the Cheetah Experience Breeding Centre in Bloemfontein, South Africa, where he used to work as a volunteer.
The video has resurfaced again on various social media sites. It shows Volker being welcomed with a big hug from the cheetah as he returns after several years. He has been loved and licked by Gabriel.
According to a report by Metro, Volker first met the cheetah cub when it was only eight months old. He used to hand-feed the little cub and that's how their friendship began.
"It takes a long time to reach an imprinting and bonding relationship with a wild animal," Volker is quoted as saying the Metro report. "Gabriel is very special to me for a number of reasons. Probably the biggest one is that he fulfilled a lifelong dream. I always wanted to befriend some predator."
He further added, "He remembers all the special things we used to do and I remember what he used to like to do. You know, getting up close, putting his paws on my shoulder, laying on me and grooming me."
Watch the video here:
Recently, another viral video showed a 1,400-pound Kodiak bear getting a hug from his caretaker in a Wildlife Center in New York. The adorable video has grabbed many eyeballs as it became viral soon on social media.