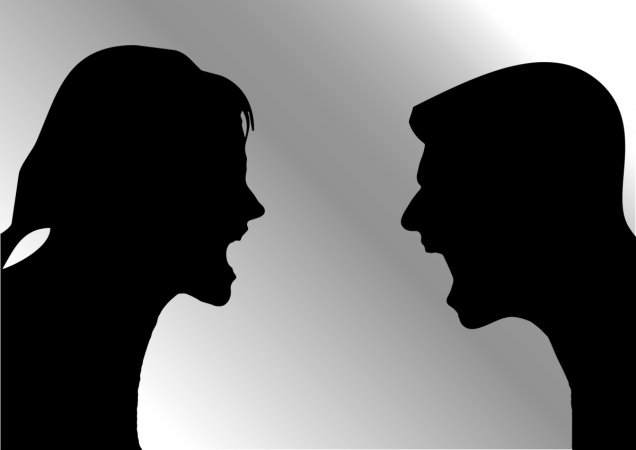 Barely weeks after an Indian man was shot dead in Kansas in what the US Federal Bureau of Investigation (FBI) is treating as a hate crime, a video of an African-American man harassing and hurling racial slurs at an Indian woman on the New York Subway has surfaced. The video, from February 23, has gone viral only now. It was just a day before that Indian engineer Srinivas Kuchibhotla was shot dead in a bar in Olathe city, Kansas.
Also read: US: 3 mosques in California receive letter threatening attacks
Indian and Asian women targeted
The latest incident, of which there are videos that have gone viral, show the African-American man trying to intimidate the person taking the video — the very person he was harassing. That person is Ekta Desai, and she told a website called the Voice Raiser: "I was returning home and this guy starting abusing me. There were hundred of people around, but no one bothered to help me. This man in the video started abusing me and called me Asian woman, also abusing our nation."
She added: "This man was on the same path train as me along with 100 other passengers, I had my headphones on and was like any other day. Next thing I know he is yelling on my face. Knowing it's pointless, I step away, next target alongside an Asian lady! [sic]"
However, she had the presence of mind to record both her and the Asian woman being shouted at by their aggressor, and the videos have since gone viral on several social networking platforms. Watch them right here:
According to the website, Ekta had also approached the local authorities to complain against this man, but they apparently did not take her complaint.
Rise in racism in the US?
The US seems to have seen a rise in hate crimes and racially-motivated attacks ever since Donald Trump was elected as the country's president in November last year. And Indians have often been the targets of these hate crimes, with ignorant people picking them out because of their Islamophobia and inability to distinguish between people from different countries.
This was the case with Srinivas Kuchibhotla, who was killed by a man who thought he was targeting Iranians. However, it is not often that racial slurs in the US are hurled by the same people whose ancestors had been subjugated and racially abused for centuries.