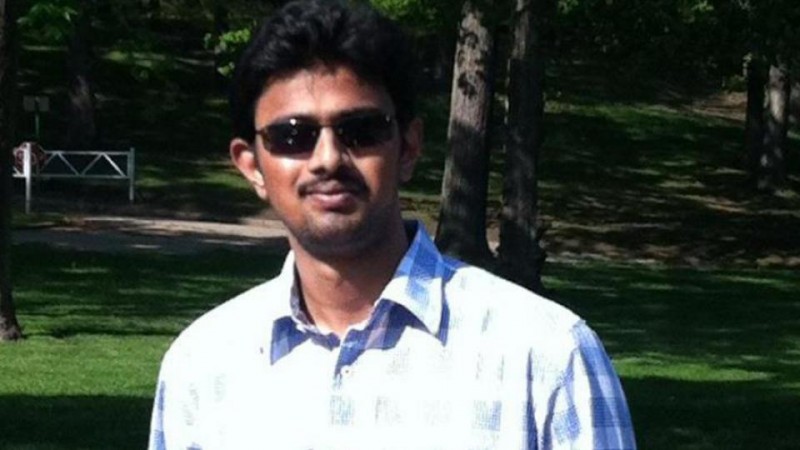 An Indian engineer, Srinivas Kuchibhotla, was shot dead in a crowded Austins Bar and Grill in Olathe, Kansas City on Wednesday night. The shooting has been dubbed as a "racial attack" by the witnesses, who saw the assailant hurling racial slurs at the victims. However, American authorities are yet to deem the incident hate crime.
Kansas shooting: In Trump's era, here are instances of violence against the Indian community
Witnesses said that the assailant allegedly yelled "get out of my country" before opening fire at two Indians at the bar. Two other people were injured in the shooting that included an Indian, Alok Madasani reportedly in a critical condition, and an American, Ian Grillot, who is also under treatment.
The prosecutors have charged 51-year-old suspect Adam Purinton with murder and attempted murder.
The United States Embassy has condemned the shooting and has said that a "thorough investigation" will be conducted in the case.
Who was the Indian engineer killed in the attack
Kuchibhotla, 32, was working at the Garmin headquarters in Olathe, and is survived by his wife, Sunayana Dumala, who also worked in a technology firm in Kansas. Kuchibhotla was an aviation engineer at Olathe-based technology company, Garmin. He had completed his initial studies in India and was a graduate of Jawaharlal Nehru Technological University with a bachelor of technology degree in electrical and electronics engineering in 2005. Kuchibhotla later did his masters from the University of Texas El Paso, according to The Indian Express reports.
Kuchibhotla received an offer of working as a software engineer at Rockwell Collins, shortly after graduating, and he worked there until 2014, according to his LinkedIn page. He later moved to Kansas to take up a job at Garmin International.
Kuchibhotla's former employer Rod Larson told The Kansas City Star that Srinivas was the top choice in 2007 for a software engineer position at Rockwell Collins, an avionics and information technology systems company, based in Cedar Rapids, Iowa.
"He was very sharp. A top-of-his-class kind of guy. His personality was exceptional. He was the kind of employee every manager would want. I couldn't say anything slightly bad about Srinivas," Larson said. "He was well-liked by anybody. He was excellent in all categories. He was a low-maintenance employee and did whatever was asked of him," he told The Kansas City Star.
"Srini was the kindest person you would meet, full of love, care and compassion for everyone," a GoFundMe page set to aid the victims described Srinivas. "He never uttered a word of hatred, a simple gossip, or a careless comment. He was brilliant, well mannered and simply an outstanding human being."
The federal authorities are still investigating the case to establish whether it was a hate crime.