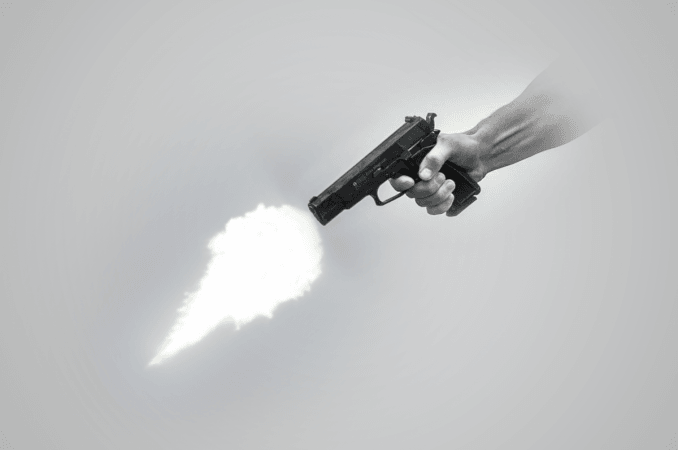 Following the death of Srinivas Kuchibhotla in the Kansas shooting, a GoFundMe page has been created to raise funds to send the Hyderabad-based engineer's mortal remains back to India, "so his parents can say goodbye one last time to their beloved son."
The page has already crossed its goal of raising $150,000 to help his wife and family with the "very expensive process of carrying his mortal remains back to India." Currently, the page has raised over $244,000 in just 10 hours to fund the entire funeral process.
On Wednesday night, a 51-year-old intoxicated Navy veteran named Adam Purinton reportedly hurled racial slurs at two men, whom he thought were Middle Eastern, at the Austins Bar and Grill in Kansas, following which he opened fire killing Kuchibhotla and injuring two others — Alok Madasani and Ian Grillot. The shooter has been charged with premeditated murder and attempted murder with a bond of $2 million.
Both the injured are stable now. Grillot's sister Maggie Grillot also commented on the GoFundMe page saying: "My brother was the third victim. My deepest condolences to the family- I'm so very sorry for your loss. My brother wishes he could have done more for your family. Keeping everyone in my prayers."
There were a few other comments condemning the attack and condoling the death of the engineer as well. A couple of them said:
"As a former engineer myself who has worked with many very friendly and hard working Indian engineers over the years I can't help but feel so badly for this man and his family. My heart goes out to you! I'm horrified at this shooter's racism since I have never met an Indian native that I didn't like. Praying for Srini and his family," Karen Manherz Powell wrote in the comment thread.
"Our deepest condolences. This should have never happened. Makes me sad and worried about this wonderful country that we call home now. When the mere color of our skin is a cause for violence...it's shameful. I don't know Srini or Alok or Ian, but I am saddened by how this shameful act of a racist moron has affected the lives of so many. My thoughts and prayers are with his family and with Alok and his family and Ian and his family. May God look after you all and all of us," Charlotte Afonso said.
External Affair Minister Sushma Swaraj also expressed shock over the incident and said that the government would provide all necessary assistance to the family of the deceased and also "make all arrangements to transport the mortal remains of Srinivas Kuchibhotla to Hyderabad."
Garmin, the company Kuchibhotla worked for, also released a statement saying, "We're saddened that two Garmin associates were involved in last night's (Wednesday night) incident, and we express our condolences to the family and friends of our co-workers involved. Garmin will have grievance counsellors on-site and available for its associates today and tomorrow."