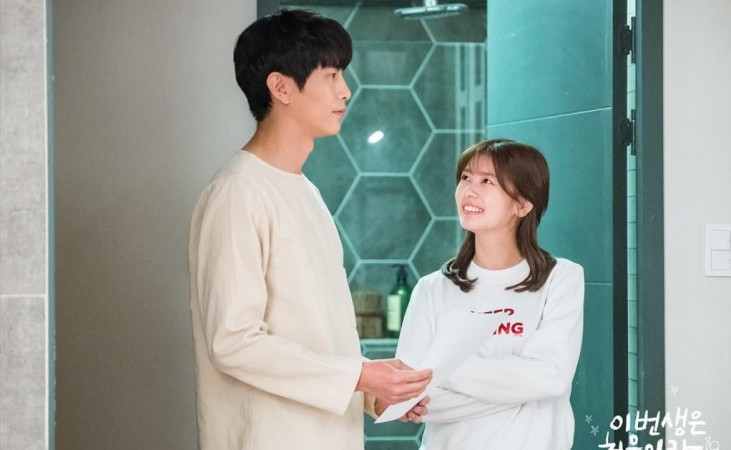 Because This Is My First Life, the Korean romantic comedy drama, is coming to a close with episode 16. The finale is scheduled to air on tvN this Tuesday, November 28, at 9.30 pm KST.
The upcoming chapter could begin with a telephonic conversation between software engineer Nam Se Hee and his wife Yoon Ji Ho, who is a screenwriter. He may try to bring her back to his life.
The preview shows Nam Se Hee reading a letter from Yoon Ji Ho, which read: "When you find this letter, I could have already left."
Also read Because This Is My First Life producing director praises Lee Min Ki, Jung So Min
The promo then shows a Realtor asking the software engineer if he is planning to leave the bed and the desk when he goes. The software engineer is probably planning to sell the house and go on a trip in hopes of meeting his wife again.
The preview for Because This Is My First Life episode 16 also highlights the loneliness of Nam Se Hee and the pain of Yoon Ji Ho. They will probably rekindle romance towards the end of the episode.
Meanwhile, Yang Ho Rang and Sim Won Seok could also get their happy ending in the upcoming episode. The finale might even feature the wedding of Woo Soo Ji and Ma Sang Goo.
Watch the trailer below:
Click here to watch Because This Is My First Life episode 16 live online.
Korean drama lovers can also catch up with the latest episodes of the show on various video streaming sites, such as Viki and DramaFever.