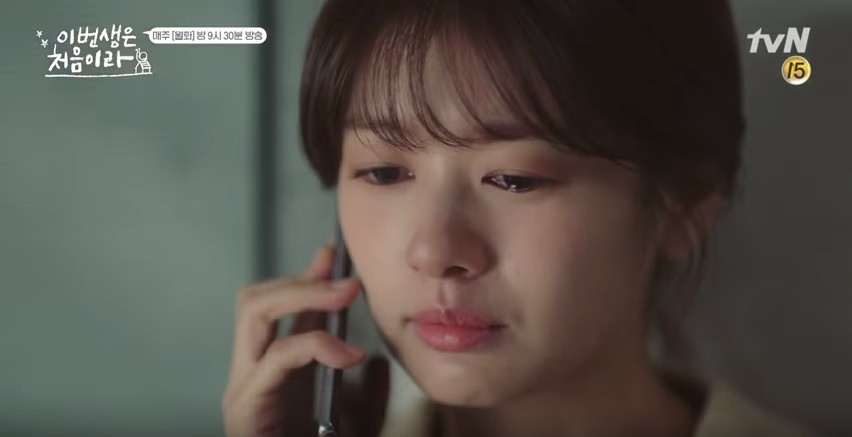 Because This Is My First Life, the tvN romantic comedy drama starring Lee Min Ki and Jung So Min, will be back with episode 15 this Monday, November 27, at 9:30 pm KST.
The Korean mini-series will probably feature a breakup between screenwriter Yoon Ji Ho and her husband Nam Se Hee, who is a software engineer, in the upcoming episodes.
The preview focuses on the various challenges faced by the onscreen couple. The video begins by showing the screenwriter struggling to make a decision about her contractual marriage with the software engineer.
"I became more confused as my love for him deepened," Yoon Ji Ho realises.
Also read Because This Is My First Life producing director praises Lee Min Ki, Jung So Min
In the meantime, Nam Se Hee seeks relationship advice from his close friend and company CEO Ma Sang Goo. He sends a message to the CEO asking: "How can I express my feelings to her without being corny?"
However, the message probably reaches the wrong person as the promo for Because This Is My First Life episode 15 shows Yang Ho Rang screaming loudly after reading the message.
The preview then shows Yoon Ji Ho asking her husband if he is interested in going out on a date with her. The video also shows her trying to hold back the tears while sitting alone at home.
"What do you think marriage is? Do you have any idea, Se Hee?" the screenwriter asks the software engineer.
The promo even features the blossoming romance between CEO Ma Sang Goo and Woo Soo Ji as well as Yang Ho Rang and the guy she met through a dating app.
Watch the trailer here:
Click here to watch Because This Is My First Life episode 15 live online.
Korean drama lovers can also catch up with the latest episodes of the show on various video streaming sites, such as Viki and DramaFever.
Meanwhile, cast member Lee Chung Ah, who portrays a 38-year-old CEO named Go Jung Min in the tvN drama, has dished about her character in an interview.
"It made me think about how I would be at 38 years old. After a long time love passes and even while liking your career, sometimes a woman in her mid-30s feels a bit sad. I think Go Jung Min has exactly that feeling. The feeling of a woman past her mid-30s who has a job she loves and thinks to herself about what if she had gone all-in with her first love in her 20s—that feeling. The path you don't take always makes you wonder. I got that feeling from Go Jung Min. Please tune in until the end," Soompi quoted the actress as saying.