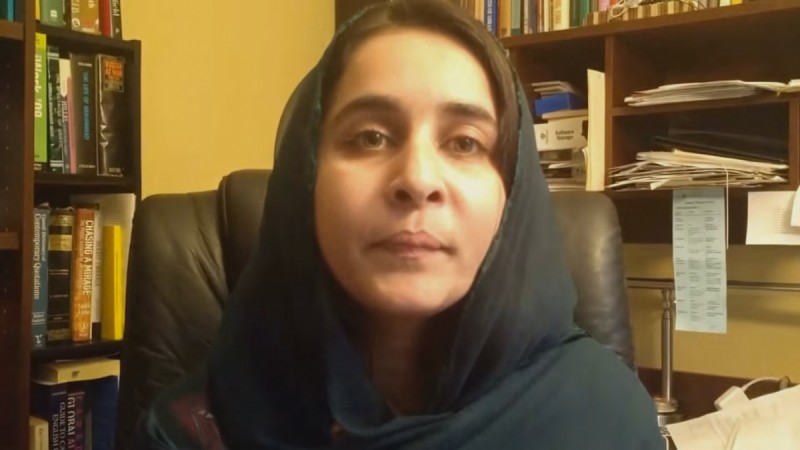 A woman named Karima Baloch on Thursday recorded a video in which she is seen wishing Indian Prime Minister Narendra Modi on Raksha Bandhan. She has also asked for his help for the people of Balochistan, who want to fight against Pakistan and gain freedom. The Baloch movement in western Pakistan has been fighting against the occupation of Balochistan by Pakistan since the 1940s.
Karima is the latest in the long list of Baloch activists who have reached out to Modi, either to thank him for speaking on the issue or to exhort him to do more. This began ever since Prime Minister Narendra Modi said after an all-party meeting on the Kashmir issue that Pakistan-occupied Kashmir (PoK) was an integral part of India. He also brought up the PoK and Balochistan issue during the Independence Day speech on Aug. 15.
In the video, Karima, the chairperson of the Baloch Students Organisation (BSO), is first seen greeting Modi and then saying: "A sister from Balochistan who considers you a brother wants to tell you something."
She introduces herself by name and her position in the BSO, and then says: "Many brothers in Balochistan are either missing or have been killed by the Pakistan Army. They have been made to disappear by the thousands."
She adds: "The sisters of Balochistan are still waiting for their missing brothers. None of them may return, and the sisters' wait may never end. On this day [of Raksha Bandhan], I wish to tell you the sisters of Balochistan look to you as a brother, and hope that you will become the voice for the Baloch people in international forums against the genocide, war crimes and human rights violations in Balochistan. We hope you will become the voice of all those sisters whose brothers are missing."
She also says in the video: "We will fight our own war. We only wish for you to become the voice of that war, and ensure that the voice reaches all corners of Earth." She then says in Gujarati — Modi's mother tongue — that the Baloch people will be really grateful if he stands by them.
Watch the video here: