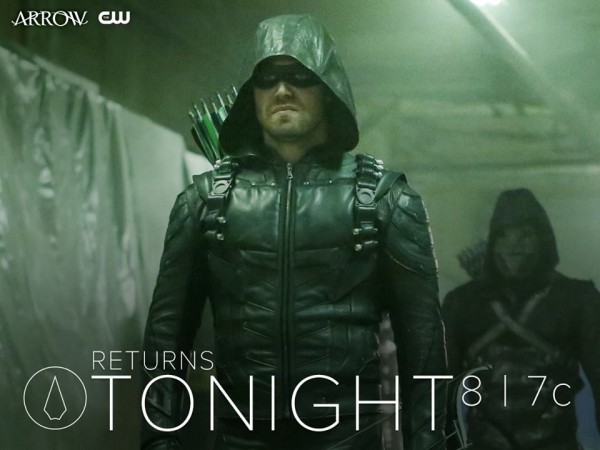 The CW supernatural drama series Arrow will be back with a new season this Thursday, October 12, at 9 PM EST. The premiere episode of season 6 is titled Fallout.
The official synopsis for episode 1 states that Oliver Queen will deal with the fallout of the explosion on the island. According to cast member Stephen Amell, it will be a new beginning for his character.
"Oliver, at the beginning of the season, he's very at peace, even though obviously what happened on the island was so catastrophic and has left him in a new position as a dad, and in a very different position as a friend, and a brother," the actor said in an interview with Entertainment Weekly.
Also read Arrow season 6 spoilers: Stephen Amell talks of Oliver Queen, Felicity Smoak reunion
Amell admitted that it is very interesting to watch the changes taking place in Oliver's life. It is because the character has made his peace with all of the things that it entails.
"He feels as though he's doing his best. I think about this being a new chapter in so far as we had our five year backstory and it coincided with the end of season 5, but now everything he does, if he doesn't apply some sort of lesson that he has learned over the past five years, then it devalues that experience," the actor added.
He also dished about his role as a father in Arrow season 6. "Oliver's doing his best, but obviously he's learning on the fly. This is not a situation where William went from an infant to a toddler to — he's on the verge of being a teenager now and Oliver has had to step in. William has also had to deal with seeing things for the first time in his life that would traumatize anybody. So Oliver is doing his best, but William is a reluctant participant, so to speak," he said.
Click here to watch Arrow season 6 episode 1 online via live streaming. The CW superhero series will also be available online here.
Meanwhile, episode 2 of Arrow season 6 is titled Tribute and will revolve around the various challenges faced by Oliver Queen as mayor of the city, a vigilante and the father of a teenager.
Check out the official synopsis for Arrow season 6 episode 2 below:
Oliver (Stephen Amell) tries to balance being the mayor, the Green Arrow and a father to William (guest star Jack Moore). Anatoly (guest star David Nykl) returns to Star City with a deadly agenda.