Arrow, the CW supernatural drama series, will be back with season 6 on October 12. Episode 1 of the sixth season is titled Fallout and is subtitled The Aftermath.
The official synopsis for the premiere episode read: "Oliver Queen (Stephen Amell) deals with the fallout of the explosion on the island."
Many of the fans' favourite characters, including Thea Queen, Laurel Lance, John Diggle and Quentin Lance, were in the Lian Yu island when it blew up during the finale of season 5. So, the viewers are desperately waiting to hear about their return.
Also read Homeland season 7 air date, spoilers: Director teases romance for Carrie Mathison

Although the creators are tight-lipped about the fate of those characters, cast member Stephen Amell teased that people around Oliver Queen are safe. According to the actor, his character will have some happy moments in Arrow season 6.
"It's a strange thing. Oliver actually this season is a very contented individual. Methinks that will probably change, based on just 120some episodes of history. But I've seen three episodes and he's smiling a lot more..... It's nice as an actor to not be a stick in the mud all the time," the cast member said in an interview with TV Line.
A comic book cover released by The CW and Warner Bros also hints at the return of many of the fan favourite characters. The poster has been created by legendary comic artist Phil Jimenez and it features all the characters appearing in the special cross over episode between The Flash, Legends Of Tomorrow, Supergirl and Arrow.
Check out the poster for the crossover episode, titled Crisis on Earth-X, below: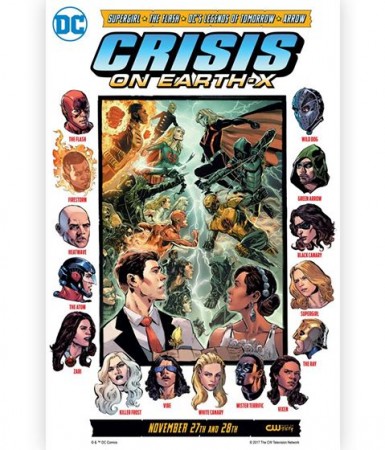 Here is what the executive producers of Arrow, Marc Guggenheim and Andrew Kreisberg, had to say about the crossover episode:
We conceived this year's crossover to be evocative of the annual Justice League/Justice Society crossovers we grew up with and looked forward to as kids. Phil was the perfect choice to bring the comic book cover iteration of this idea to life. You can count on one hand the number of artists who could compellingly represent so many characters in a single image. Phil is one of them. And his design invokes the cover of Justice League #207, which was the 20th Annual JLA/JSA crossover. Our ten-year-old selves are in heaven.