Arrow, The CW supernatural drama series, will be back with a new season next Thursday, October 12, at 9 PM EST. The premiere episode of season 6 is titled Fallout and cast member Stephen Amell has a lot to say about his character.
The actor hinted that Oliver Queen and Felicity Smoak will explore something new in their relationship. According to him, the sixth season will take them to a new place and the fans can look forward to it.
"Well yeah, of course, because Oliver's a package deal now. It's Oliver and William, right? So yeah, there are definitely places where we can take it," Amell said while interacting with the representative of TV Line.
Also read Justice League: Geoff Johns reveals THIS character is a fan favourite already from special screenings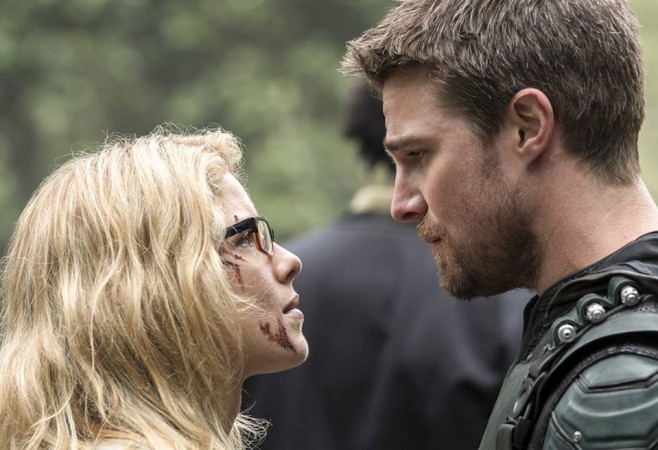 The cast member also dished about his character's relationship with Slade Wilson. According to him, the relationship cannot be described as frenemies.
"Oliver believes, to the version of Slade that we met in Season 1. There are certain things that you cannot un-see, and certain things that you cannot undo. So I can think that he is honourable, and I can look to him for help, and I can maybe even trust him, but I can't really forgive him. Which doesn't mean that I'm angry, just again — certain things you can't un-see," Amell added.
The actor even admitted that he is really impressed with the story of Arrow season 6. "I've been really impressed [with Season 6]; there's a really pivotal moment at the end of our second episode and when I saw it I thought to myself, 'OK, this is interesting. Are we going to follow through with it?' And we really do. We followed through with it. There's a maturity there that I'm very proud of," he said.