Justice League was recently screened to a special group of people. Testing reactions to the movie, Warner Bros and DCEU performed the screening and the reactions have been positive overall.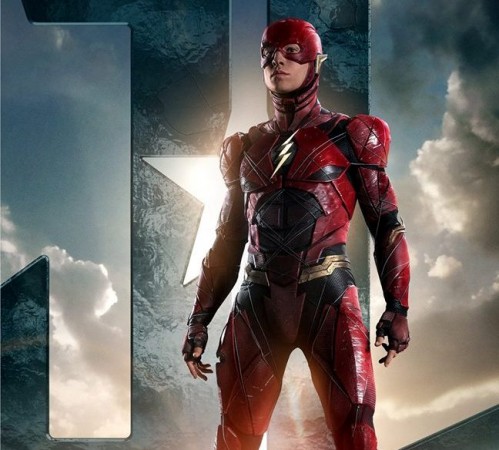 While a few fans called the movie "epic," there was one character from the League that has become a fan favourite, Geoff Johns revealed. Addressing an audience at the National Association of Theater Owners (NATO) Fall Summit hosted by Regal Cinemas recently, the DCEU chief discussed the November release and revealed that the special screening saw fans love an unexpected character from the movie.
Also read: Justice League: Potential Superman plot spoiler LEAKED online
Ever since the film's trailer was released, there was one character that drew attention for his comic timing and quirky chemistry with Ben Affleck's Batman – it was Ezra Miller's Barry Allen aka The Flash. According to Geoff, a NATO attendee tweeted, The Flash became a favourite among viewers of the screenings last week.
"Johns sayz Flash is the collective favorite coming out of Justice League," Regal Cinema attendee informed users online. The revelation shouldn't come as a shock considering that Barry Allen has successfully stood out amidst show stealing performances.
Even in the movie, [SPOILER ALERT] it has been revealed that The Flash and Batman will share a special bond. In an interview to IGN, The Flash actor shared his relationship with Affleck serves as a fascinating watch.
"I think Bruce and Barry get a kick out of each other because they're seeing sort of themselves but reflected in this very warped mirror," he shared. Talking to US Weekly, Affleck hinted "Batman might be a mentor to The Flash."
If the majority fan reactions incline towards The Flash, it will benefit Miller lead The Flashpoint movie in making. New updates reveal that the script of The Flash's solo venture is in place and the studios are hunting for a director for the project.
The Flashpoint is still a far away, fans of the lightning speed superhero can catch him in Justice League releasing on November 17.