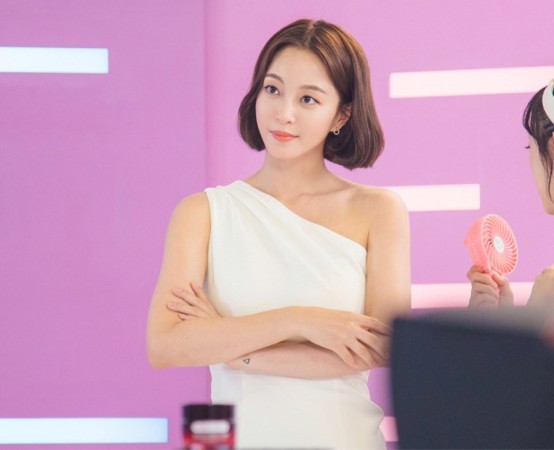 Actress Sa Jin Jin and her lover Gong Ji Won, who is an investment banker, are likely to face some unexpected challenges in episodes 21 and 22 of 20th Century Boy And Girl. These episodes are scheduled to air on MBC this Monday, November 13, at 10 pm KST.
The preview shows someone reading a mail about the actress. The mail is probably about an intimate moment Sa Jin Jin shared with her lover, as the promo shows her trying to explain the situation to her manager.
Elsewhere, Anthony starts making plans to tie the knots with Sa Jin Jin. The preview shows him seeking his stepbrother Gong Ji Won's advice. The video also shows the former idol trying to impress the actress' parents.
Also read Watch Because This Is My First Life episodes 11, 12 live online
Fans of 20th Century Boy And Girl can also expect some lighter moments between Sa Jin Jin and Gong Ji Won in episodes 21 and 22. The promo shows them cuddling up and spending time with childhood friends Han A Reum and Jang Young Sim.
Watch the preview below:
Click here to watch 20th Century Boy And Girl episodes 21 and 22 live online tonight at 10 pm KST on MBC.
The latest episodes of the Korean mini-series will also be available online on various streaming sites, such as Viki and DramaFever.
Meanwhile, a section of fans has expressed disappointment over the low viewership ratings for the show. "I'm in love with this Drama, but why the rating so low? [sic]" commented a viewer.
"This is a really good drama.. the best so far but why the rating....?????? i really like this drama... writer-nim you wrote such a lovely drama two thumbs up for me, [sic]" wrote another fan.