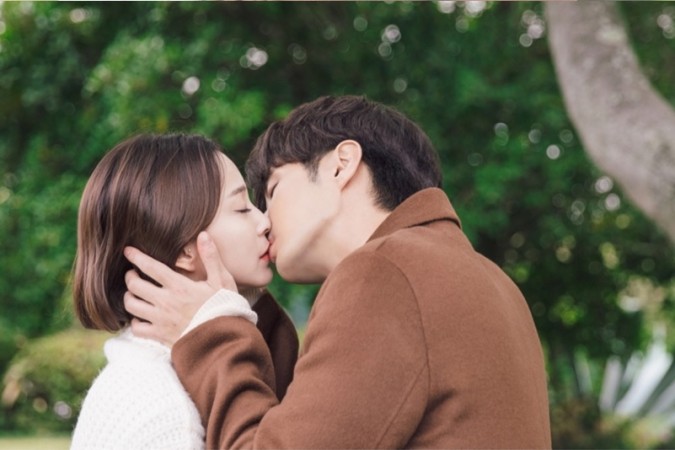 20th Century Boy And Girl, the MBC romantic comedy drama, will probably revolve around a scandal when the show returns with episodes 21 and 22 next Monday, November 13, at 10 pm KST.
The scandal could ruin the life of actress Sa Jin Jin. She is likely to get kicked out of the popular variety show We Got Married in which she is the virtual partner of former idol Anthony.
The actress may also have to give an explanation to her manager Jang Gi Bong about a photo that is doing the rounds on various social networking sites.
Also read Happy Home star Lee Sang Woo dishes about his role in 20th Century Boy And Girl
Sa Jin Jin might have never thought that dating her childhood friend and investment banker Gong Ji Won will get her into trouble.
The actress was so happy to hear his confession. That's why she did not think twice before locking lips with him. But she could be shocked to see her intimate photos on public platforms and tabloid pages.
Investment banker Gong Ji Won might also face big ramifications for disappointing the chairman's niece. He could even experience a change in relationship with his step brother, Anthony.
Elsewhere, flight attendant Han A Reum and gynaecologist Jung Woo Sung will probably start dating in the upcoming episodes of 20th Century Boy And Girl.
To find out what lies ahead for the onscreen couple and their loved ones, watch 20th Century Boy And Girl episodes 21 and 22 next Monday at 10 pm KST. In the meantime, you can catch up with the first 20 episodes online here.
Meanwhile, an industry insider described the intimate scene between Sa Jin Jin and Gong Ji Won as a stunning imagery.
"After we filmed the scene, the actors and staff were all immersed in the stunning imagery. Even though it was cold and windy, we were able to conclude things well and I'd like to thank Han Ye Seul and Kim Ji Suk for that," Soompi quoted the source.