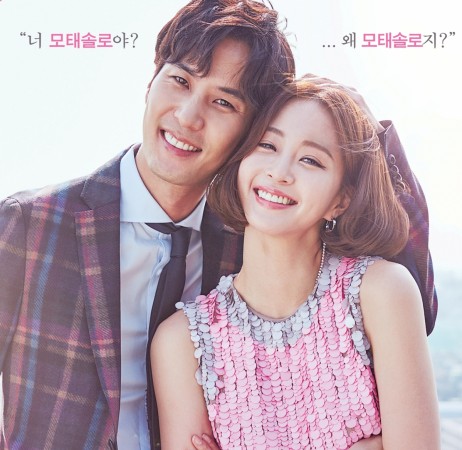 20th Century Boy And Girl, the MBC romantic comedy drama, returns with episodes 19 and 20 this Tuesday, November 7, at 10 pm KST.
The upcoming episodes will revolve around the love triangle between actress Sa Jin Jin, former idol Anthony and investment banker Gong Ji Won.
Gong Ji Won now knows that his step brother Anthony is secretly crushing on his childhood friend, Sa Jin Jin. Although Gong Ji Won knows that Sa Jin Jin likes him, he wants to sacrifice his love for Anthony.
Also read Hospital Ship episodes 39, 40 (finale) recap: An unexpected breakup and emotional reunion
However, Sa Jin Jin does not know anything about Gong Ji Won's plans. She is really confused after seeing a sudden change in his behaviour.
The fans of 20th Century Boy And Girl will have to watch the show tonight on MBC to find out if Gong Ji Won will rekindle the romance with Sa Jin Jin.
Meanwhile, the preview for episodes 19 and 20 shows Anthony asking Sa Jin Jin, "What's for the honeymoon?" She replies: "Anywhere you want to go?"
The promo then shows Gong Ji Won telling Sa Jin Jin to be careful during her honeymoon trip with Anthony. "You have to be careful not to create scandals," he says.
The video also shows the actress asking her childhood friend, "Is something going on with Anthony?" He replies: "He is so cool that I can't do anything about him."
Elsewhere, Anthony's manager tells him, "I know that you could not sleep because of Jin Jin."
Watch the trailer below:
Click here to watch 20th Century Boy And Girl episodes 19 and 20 live online tonight at 10 pm KST on MBC.
The latest episodes of the Korean mini-series will also be available online on various streaming sites, such as Viki and DramaFever.