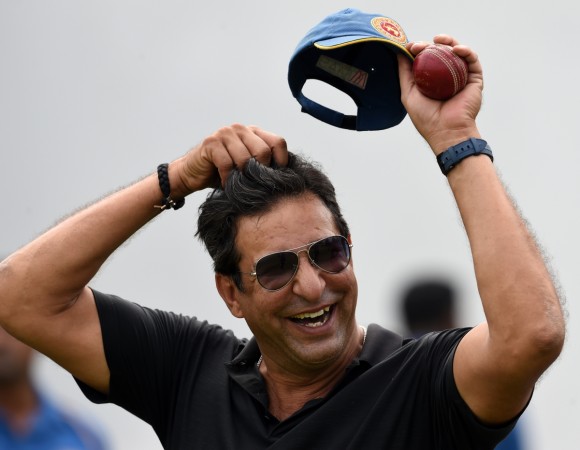 Pakistan legend Wasim Akram has questioned the decision of the Board of Control for Cricket in India's (BCCI) to include Test specialists Cheteshwar Pujara, Ravi Ashwin and Ravindra Jadeja in the Grade A category, while Rohit Sharma and Shikhar Dhawan have been promoted to Grande A+ in the annual retainership contract structure for the 2017/18 season.
Grade A+ category players earn Rs 7 crore, while those in Grade A earn Rs 2 crore less than them. Pujara, Ashwin and Jadeja have been regular inclusions in the longer format of the game.
The latter two have lost their place in the One Day International (ODI) squad following the emergence of Yuzvendra Chahal and Kuldeep Yadav. Meanwhile, Sharma and Dhawan are yet to impress consistently in Tests, but they have still been promoted to the Grade A+ category.
Akram, who won the World Cup with Pakistan in 1992, believes Test cricket is "most difficult cricket" when compared to other formats and that is why the likes of Pujara, Ashwin and Jadeja deserve better pay than Sharma and Dhawan.
"Test specialists should (get more). Because that's the most difficult cricket," Akram told Sport360.
"That's where you get hit by bouncers, you get hit on your head, on your fingers as a batsman. Bowlers bowl longer spells.
"That's where the mindset of those who run cricket boards (matters). They should realise Test cricket is the ultimate and everything else follows."
Akram also spoke about the controversy surrounding Australia opener David Warner and South Africa wicket-keeper Quinton de Kock.
"We used to have a go at batsmen as well. And there were stump microphones. But that was there and then. After six o'clock, shake hands, have a cup of tea after the game, have a laugh," the former pacer explained.
"Do whatever you want to do. As a pacer you have the aggression, as a batsman you have patience. That's the beauty of the game, being a top batsman and a bowler. But whatever you say and whatever you do should stay on the field."