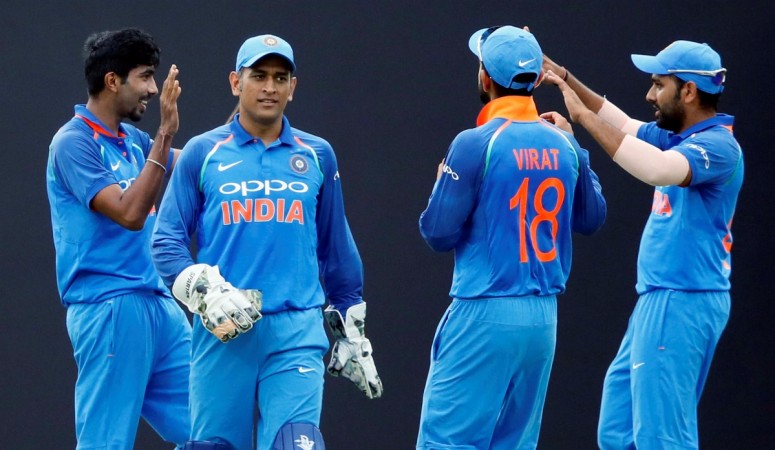 Former India captain MS Dhoni and his successor Virat Kohli suggested the introduction of A+, the new category in the Board of Control for Cricket in India (BCCI) annual retainership contracts, Committee of Administration (CoA) chairman Vinod Rai has revealed.
BCCI announced a new contract system for Indian cricket on Wednesday, March 7, with the addition of top-bracket A+ to the existing A, B, and C categories.
The salary of the players in the top-bracket has been raised from Rs 2 crore to Rs 7 crore — a 350 percent hike. Skipper Kohli, Rohit Sharma, Shikhar Dhawan, Bhuvneshwar Kumar and Jasprit Bumrah have been handed A+ contracts.
Meanwhile, Dhoni, who had been a permanent fixture in BCCI's top bracket of the payment structure over the years, was not included in A+ category. The World Cup-winning former skipper will receive Rs 5 crore per annum as has now been placed in the A category along with Test regulars like R Ashwin, Ajinkya Rahane, and Ravindra Jadeja.
The decision to demote the 36-year-old was taken on the basis of the "play more get more" policy of the selectors, a BCCI official told the Press Trust of India. Notably, Dhoni retired from Test cricket in 2014 and has been playing only ODIs and T20I for the senior national side, while the recipients of A+ contracts are all-format regulars.
"This suggestion originated from Virat and MS in the discussions," Rai told ESPNcricinfo.
"Their logic was this category would have only players featuring in all three formats, players who are in the top-10 rankings," he added.
"They wanted a category of pure excellence where you perform and you are rewarded. And hence the players would not occupy a permanent slot in this category because if you don't perform then you slip down the order."
CoA consulted players while finalizing new contracts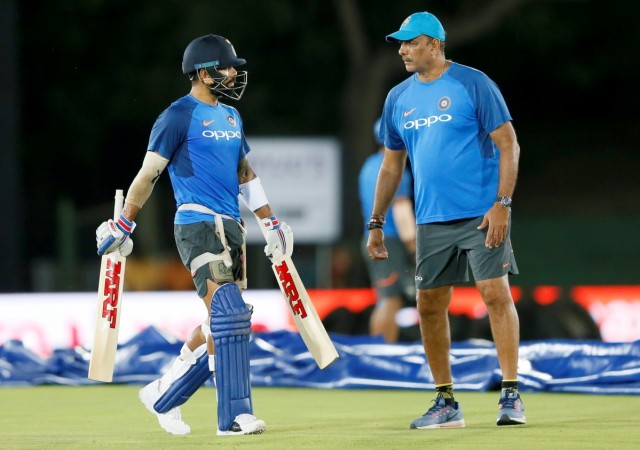 Notably, BCCI had hiked the salaries of Grade A players by 100 percent to Rs 2 crore only in 2017. The Grade B and C players also got a similar hike but captain Kohli had reportedly expressed displeasure at the pay rise.
Former India head coach Anil Kumble had also backed Kohli and cited the stark differences in the salaries between Indian cricketers and their counterparts from Australia and England.
The duo had proposed Rs 5 crore as salary for Grade A, Rs 3 crore for Grade B and Rs 1 crore for Grade C players.
The CoA held multiple rounds of discussion on the proposed hike with the Kohli, Dhoni, Rohit Sharma and Kumble's successor Ravi Shastri over the last few months, according to the report. During one such discussion, the proposal for A+ category was put forward by the cricketers.
Players contracts — Senior men's team
Grade (Salary)
S.No.
Athletes
A + (Rs 7 crore per anum)
1
Virat Kohli
2
Rohit Sharma
3
Shikhar Dhawan
4
Bhuvneshwar Kumar
5
Jasprit Bumrah
A (Rs 5 crore per anum)
1
Ravichandran Ashwin
2
Ravindra Jadeja
3
Murali Vijay
4
Cheteshwar Pujara
5
Ajinkya Rahane
6
MS Dhoni
7
Wridhhiman Saha
B (Rs 3 crore per anum)
1
KL Rahul
2
Umesh Yadav
3
Kuldeep Yadav
4
Yuzvendra Chahal
5
Hardik Pandya
6
Ishant Sharma
7
Dinesh Karthik
C (Rs 1 crore per anum)
1
Kedar Jadhav
2
Manish Pandey
3
Axar Patel
4
Karun Nair
5
Suresh Raina
6
Parthiv Patel
7
Jayant Yadav